RC Home | RC Paint Shop | HPI El Camino Body
HPI El Camino Body
The El Camino body from HPI is a great body to paint. It comes with separate bumpers and blower that need to be painted and attached with alloy screws. I painted the screws to match the body. I went with a metallic blue and backed it with black for a dark rich blue.
Paint used:
Tamiya PS5 - Black
Tamiya PS16 - Metallic Blue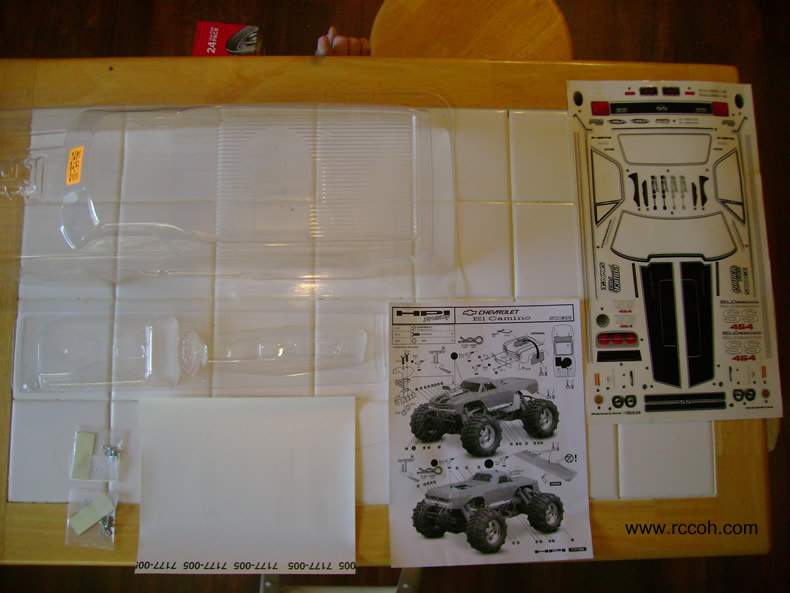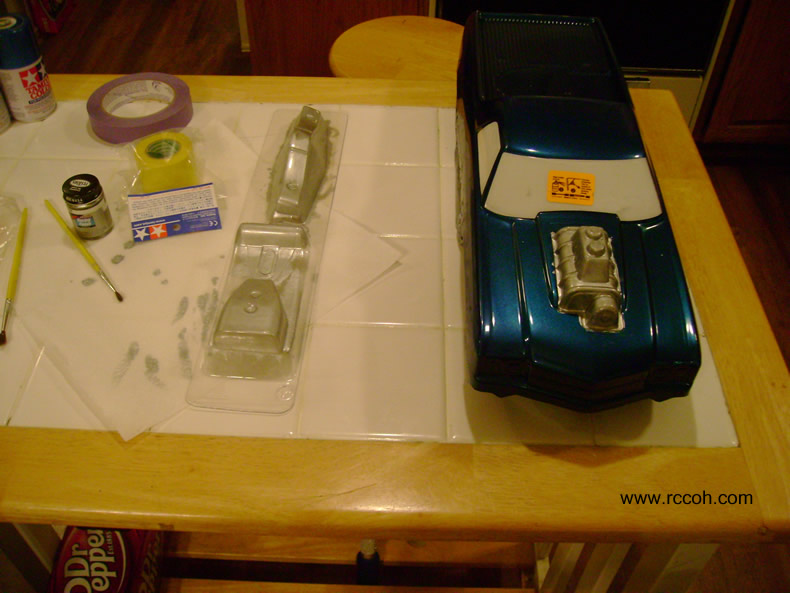 Not a whole lot of taping for this body. I kept it simple. I decided to brush paint the chrome pieces but didn't quite get the results I desired. However I am not displeased with it.
Backed it with black, cut out for the engine and stickered it up. This was actually a simple body to paint.