RC Home | RC Paint Shop | HPI Grave Robber Body
HPI Grave Robber Body
After a dozen lids done, this Grave Robber body from HPI is still one of my all time favorites. It's a large lid which means it fits my extended chassis for the Savage. There are several pieces and the coolest blower yet.
Paint used:
Tamiya PS5 - Black
Tamiya PS48 - Silver Anodized Aluminum
Tamiya PS15 - Metallic Red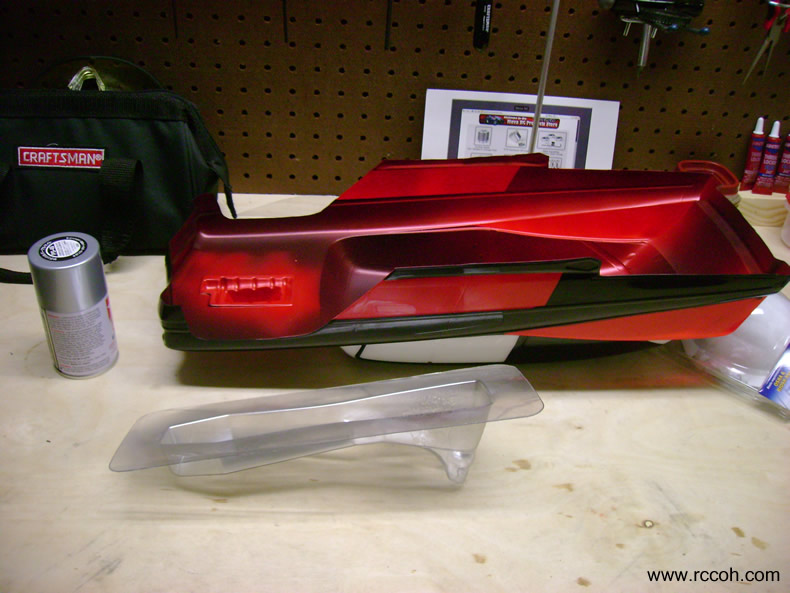 There were so many lines on this body that it was difficult to come up with a pattern that would look sleek and cool. I knew this could not be a single color lid.
Blower on!