RC Home | RC Paint Shop | Pro-line Cadillac Escalade
Pro-line Cadillac Escalade Body
Sometimes in RC you need to look pimp and what better body to do that than Pro-line's Cadillac body. This was my first Proline lid, and my only complaint is that they make you work a little harder for the stickers by making you cut your own, but that's all part of the hobby and I was just spoiled to HPI bodies.
Paint used:
Tamiya PS49 - Sky Blue Anodized Aluminum
Tamiya PS23 - Gun Metal
Tamiya PS1 - White (backing)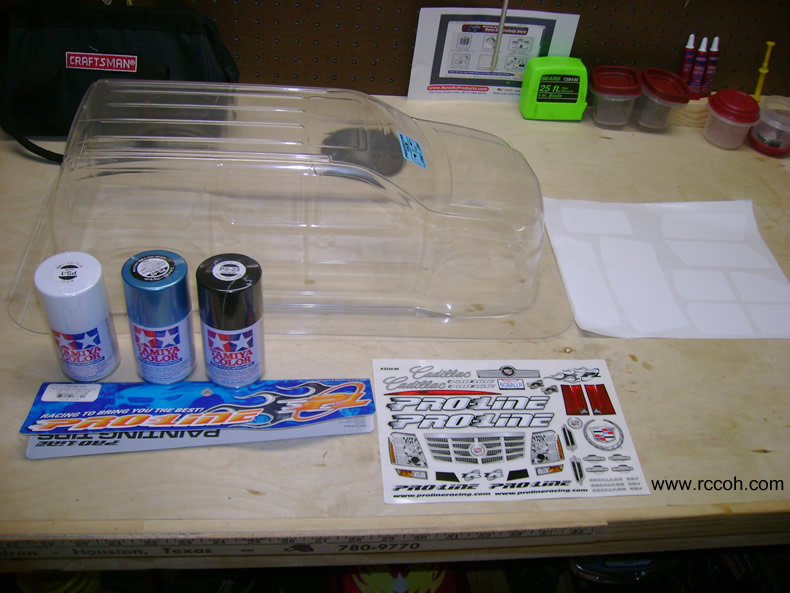 This body was going to be mainly one color, the sky blue, with details of gun metal gray so taping was easy.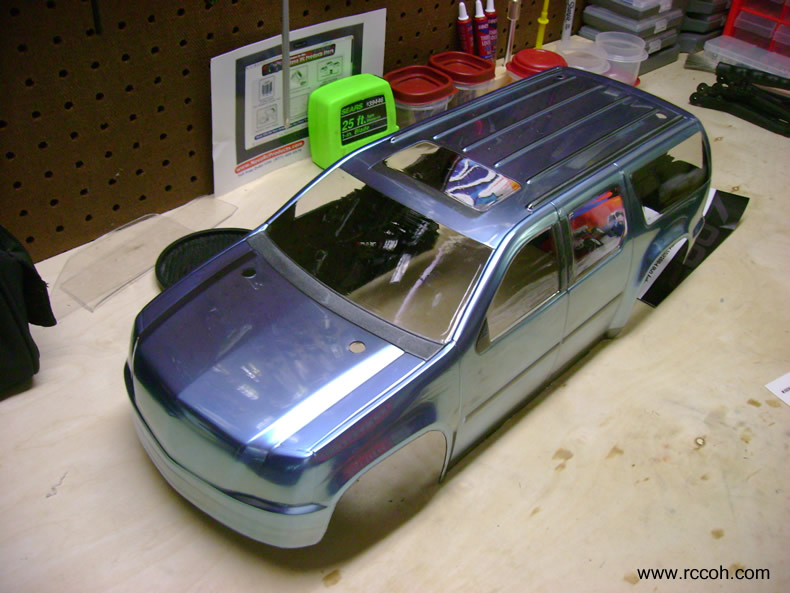 The shine and reflection on this anodized aluminum color was phenomenal.