RC Home | RC Companies | Flextek RC | Suspension Arms for Savage
RC Parts
Suspension Arms for Savage X - Part FXT-12000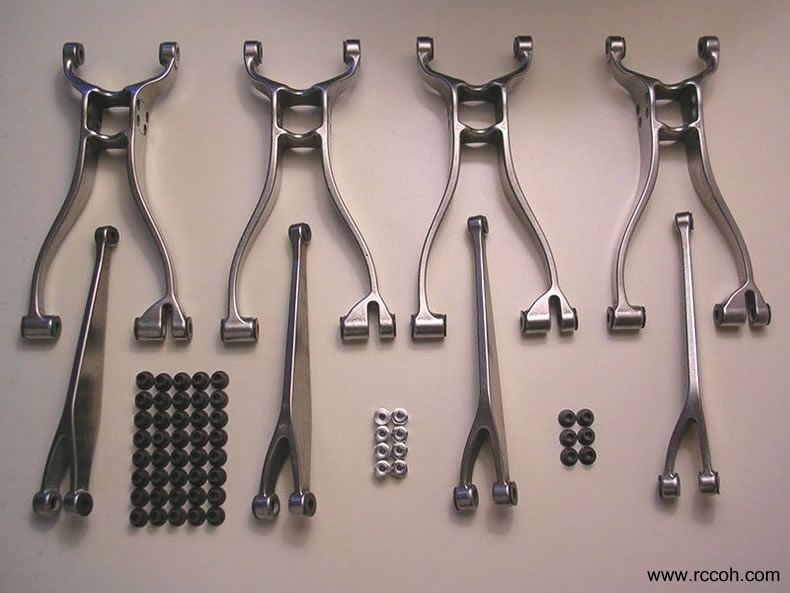 These are hands down the toughest parts ever made for any RC vehicle. This titanium is some strong stuff. When they first arrived I tested their strength by standing on them and they did not flinch.
There is a video below showing how they flex, but the force needed to get these things to flex is incredible so don't expect them to be gummy like plastic. These took the slop out of the stock Savage arms.
The lower arms weigh in 70.4 grams which make them very light for an alloy suspension arm. And they won't bend.
The stock X arms are 41.1 grams, so as light as they are you will be adding just over an ounce per arm for the lower alone.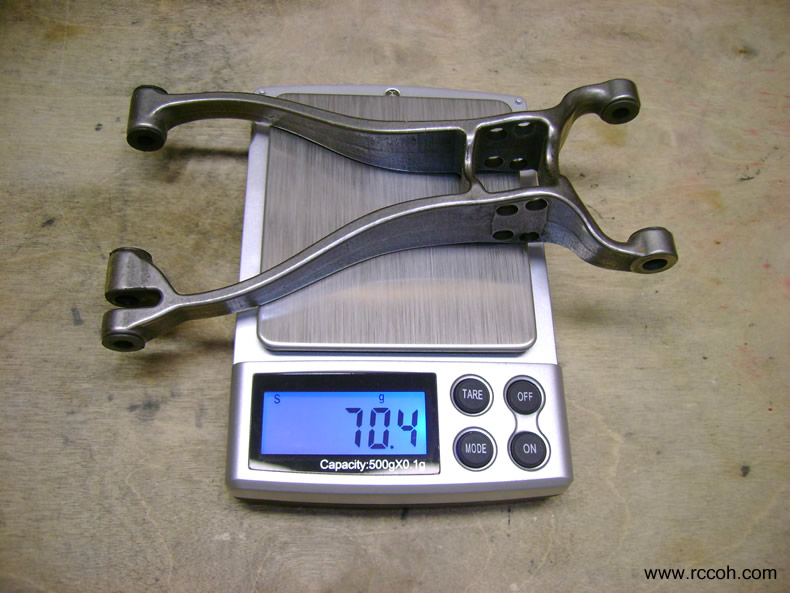 Installing them is simple. They are a direct fit for all nitro Savages. I've used them about a year without even producing a scratch on them. I could set a grenade off under my Savage and everything would be gone but the suspension arms. These things are serious RC parts, but do come at a serious RC price. They cost more than some entire RC vehicles.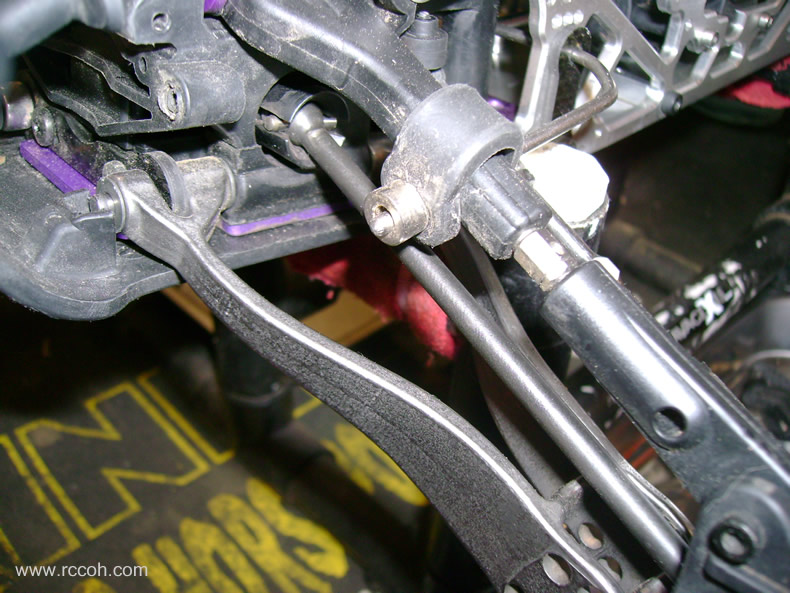 I increased the strength of this hop-up by sliding some Lunsford titanium pins through them and some graphite arm braces.
The upper arms installed in minutes.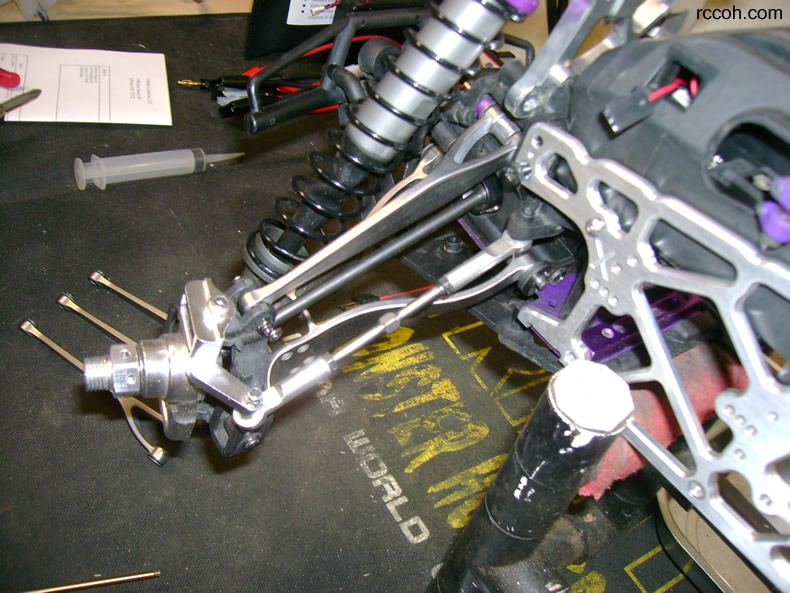 Best part about these = MADE IN USA