RC Home | RC Companies | Fast Lane Machine | AX10 Skid Plate Arms
RC Parts
FLM #74000 - Skid Plate Arms for AX10 (101mm)
Fast Lane Machines released some bent links for the Axial AX10. I have FLM stuff on all of my other RC, so I was excited when I saw they were entering the crawler world.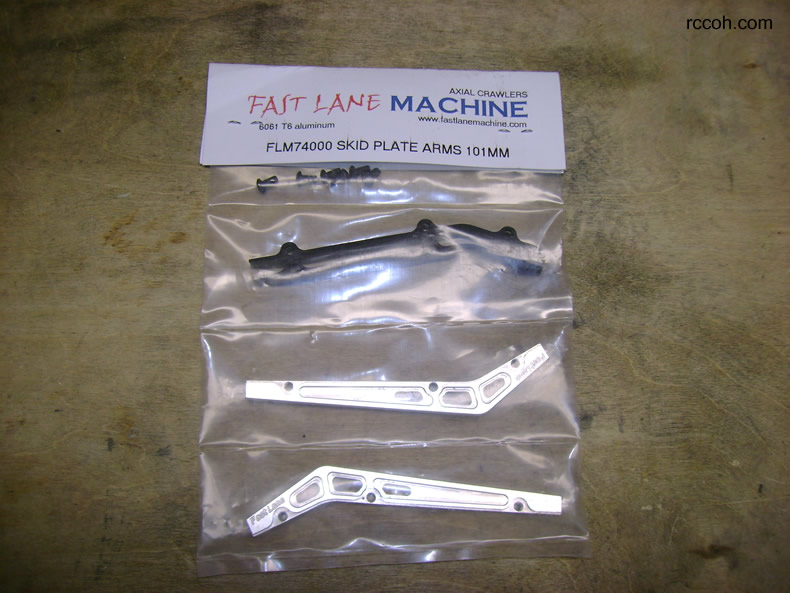 I already had upgraded to the Axial bent links and they worked great, but when I saw these I knew I needed these for the bling factor. Plus they are 6061 aluminum so they are strong.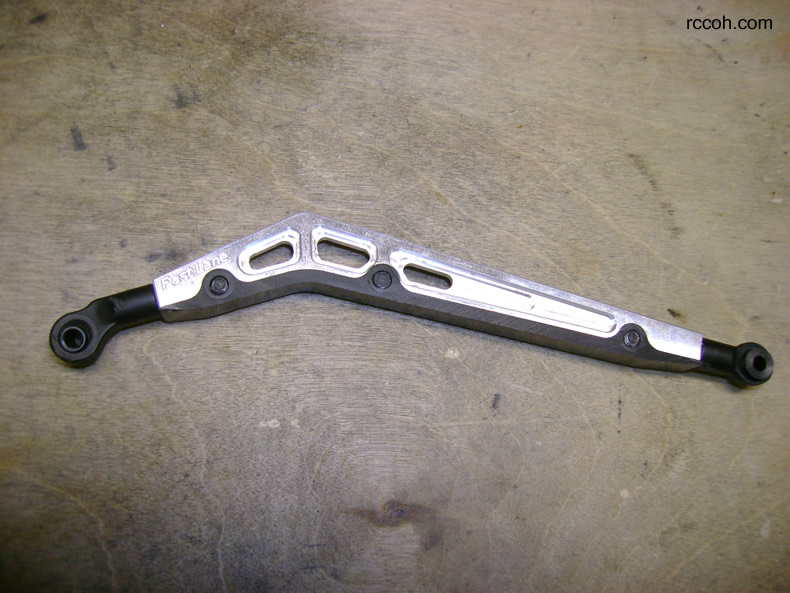 I placed these on the back to start. I only found one pair anywhere online when I ordered them, and I wasn't sure how I'd like them. After installing them, they look great and I know I will be ordering another set.
Update - I finally found another pair of these and completed the mod. I love how these perform. The delrin skid plates slide right over the rocks.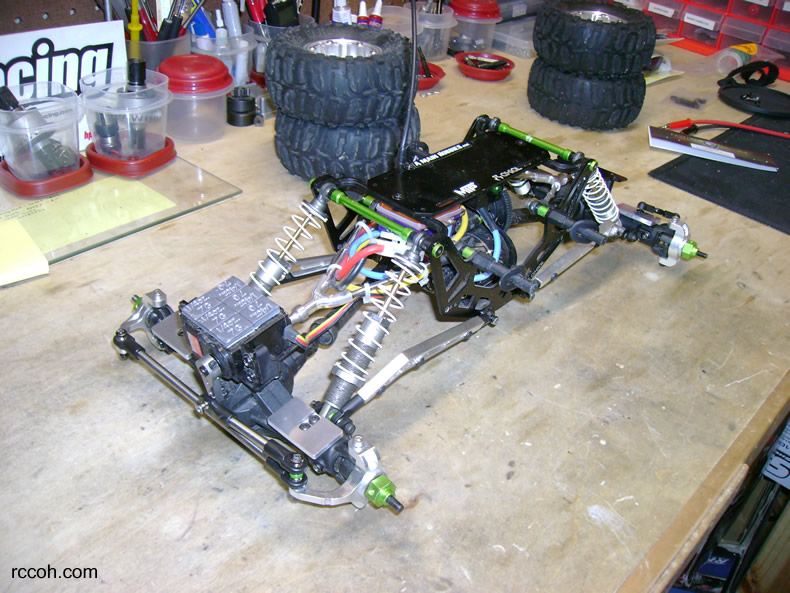 Extra Delrin Skid Plates - FLM74010 <--
FLM Extended TVP's on a Savage