RC Home | RC Companies | Max Velocity Racing | Upper and Lower Aluminum Pin Holders
RC Parts
Upper and Lower Aluminum Pin Holders
Max Velocity Racing Products makes replacement and hop-ups parts for 1/8th scale GT class on-road RC cars. These are their aluminum pin holders for the OFNA DM-1. Part # MVR12682 (lower) and MVR12693 (upper rear).
You'll need 4 lowers to complete the set.
The first thing I broke on my DM-1 was the plastic front lower pin holder when I was getting used to the speed of the car and slammed it into the side of the track. So the first thing I did was look for a stronger replacement. I found Max Velocity to add bling and strength.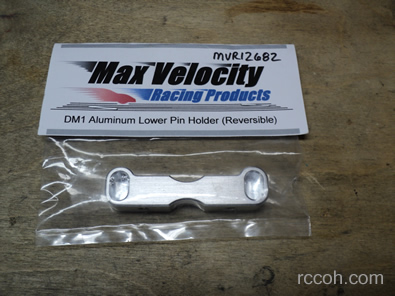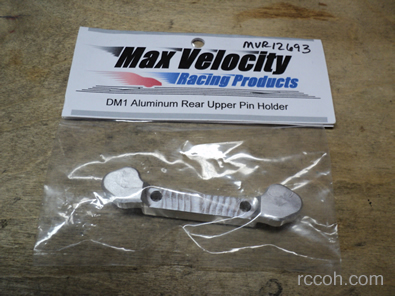 Installing the inner lower braces is simple and need no modification. The outer ones need holes drilled out for the pins to slide through. This is an easy process.
Just get a 5/32 bit and slide the plastic guides from the original braces into the aluminum ones to use as a guide for drilling.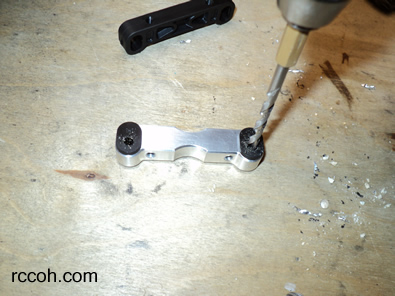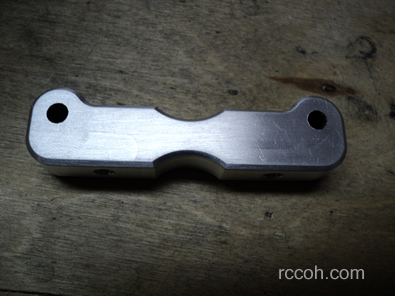 The upper is a bolt on and all from here require very little to install. No more than a few screws.