RC Home | RC Companies | Racers Edge | Pro Servo Horn
RC Parts
Aluminum Pro Adjustable Servo Horn Single Arm Futaba Hard Anodized - #10380HA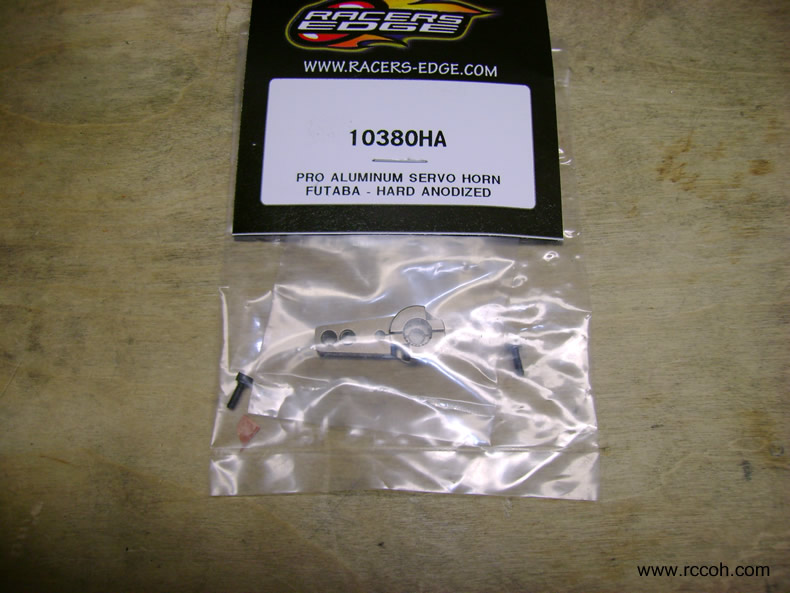 Picked one up for the crawler. I put it on the AX10 because the servo horn is front and center on those so everyone can see the bling. These things just look cool.
The top slid right on and I tightened down the 2 screws. It was snug and probably didn't need the center screw, but I put one in anyway. The linkage holes are also threaded instead of straight through like most servo arms.
Another quality product by Racers Edge.