RC Home | How To | CEN Diffs on Savage X
RC How To:
Savage X / CEN Diffs (2)
The first thing to install will be the pinion gears. They will require some shimming themselves. The diameter of the CEN's are smaller, so you'll need to shim them inside the bulkhead so the teeth can meet. Don't forget to do this or you'll strip them out quick.
There is no hole drilled out for the CEN pinion so you'll need to use a set screw or do what I did and cut off the pin from a standard grub screw.
If your bearings are old go ahead and replace them or take them out and clean them with some motor spray and re-lube. These are the same size bearings as the outdrives.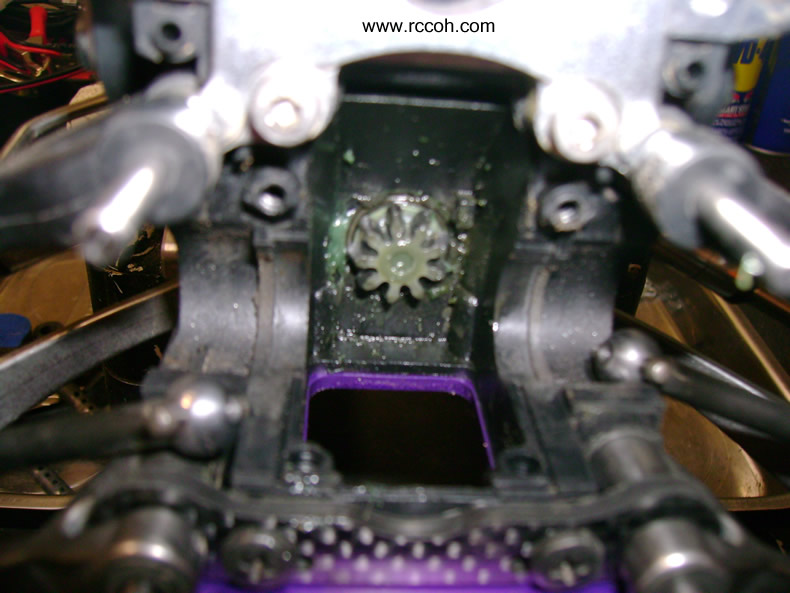 Grease up the pinion real good.
Next it's time to install the new diffs into the bulkhead. This part is real easy. Just set it in. This is also when you want to shim them.
The only thing to know about this is that you make sure the gears are on the left side. (facing the diff) Otherwise you'll be running backwards. And if you do one on the right and one on the left, bad nasty things will happen.
Grease it up real good, close it up and repeat and rinse on the other end.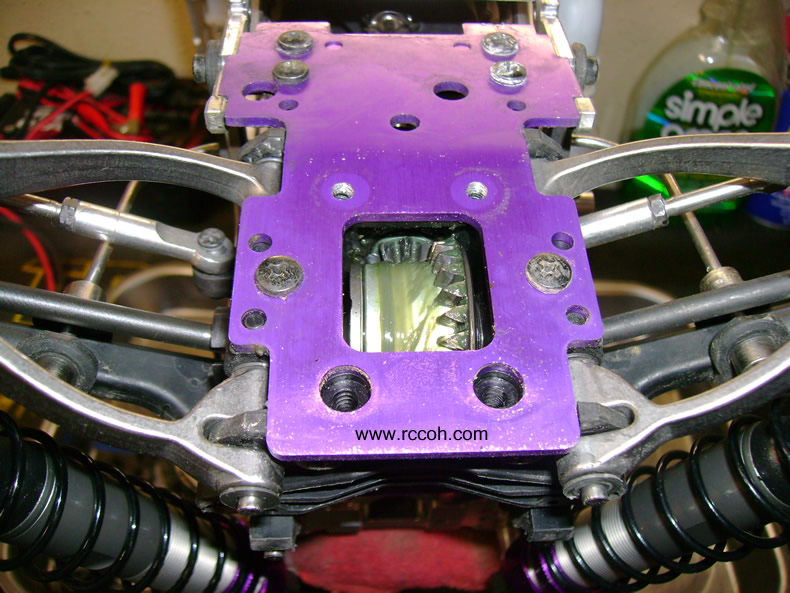 The gearing ratio is different for stock. The CEN uses a 9-tooth pinion and 26-tooth ring gear, resulting in a 2.89:1 ratio. The Savage uses a 13-tooth pinion and 43-tooth ring gear, which gives a 3.31:1 ratio. That means just swapping to the CEN gears will give you a 14.5% "taller" ratio. It'll accelerate slightly slower but give a higher top speed.
If you want to maintain your existing overall gear ratio, you'll need to get a clutch bell with two fewer teeth.
I am currently running a 15/49 setup and love it.
Enjoy your last diff install. But don't forget to maintain them once in a while.
Other popular Savage Mods: