RC Home | How To | Savage OFNA Throttle Mod
RC How To:
Savage X / OFNA Throttle-Brake Mod
The brakes that come with the Savage, whether it's a single or dual disk setup work very well, the problem is the spring provided doesn't cut it.
You see it every day. Somebody will join a forum with a new nitro Savage and one of the first questions they have is "What can I do to make the brakes better?"
There are several things you can do to increase the brakes. The cheapest and easiest is to replace the spring on the brake rod with a 2" piece of fuel tubing.
2nd would be replacing the AA's with a humpack Ni-Cad / Ni-Mh battery if your Savage didn't come with one.
3rd would be the OFNA throttle/brake linkage mod.
4th would be replacing the servo with a high torque one.
In this document we will focus on the throttle/brake mod.
There is not a set kit for this, or a set way to do it. This is a mod that you will have to put together the way you want it. I will go over what parts I used with pictures of the completed result, but it will be up to you to come up with something.
Parts used: (links included)
OFNA 10732 Qty 1 (optional)
Integy T6909 Qty 1 (optional)
I wanted the throttle mixer for added strength to take out some slop of using the plastic one. But this part is optional. Same thing for the servo arm. Added for strength, but optional.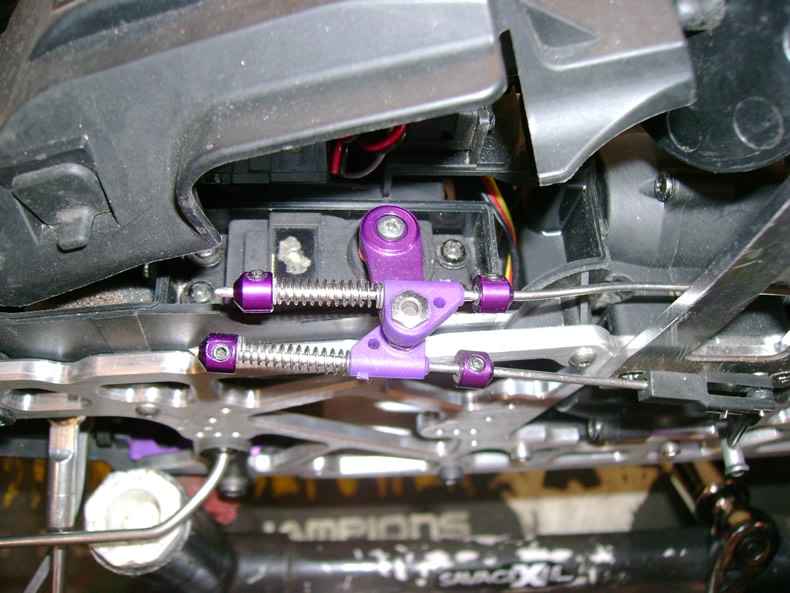 For connecting the rods, I used the one slot method (top and bottom). Depending on your Savage, you might have to bend your throttle rod around the roll cage. This is simple to do with a pair of pliers.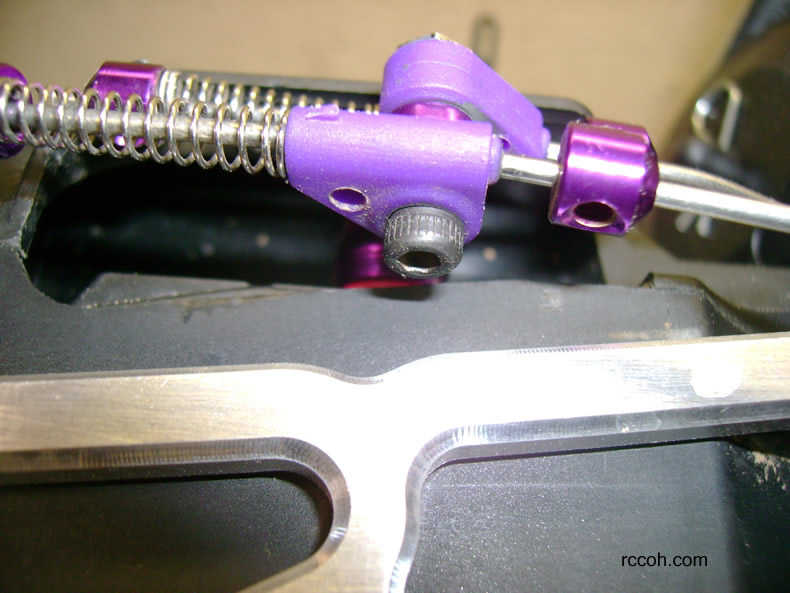 The servo is optional as well. Some replace their steering servo and move the old one to throttle/brake duties. I use a Hobbico CS-150 servo for mine. It's under $40 and has almost 200oz or torque. Plenty of power to send this thing flipping over the front end while braking.
Other popular Savage Mods: