RC Home | How To | FLM Extended LCG TVP's for Savage
RC How To:
Savage X / FLM Extended LCG TVP's (2)
Next I went ahead and installed the motor and set the mesh.
I was trying something different with the mounting bolts with my Nova RC mount which worked, but I have switched them around now. Setting the mesh is more difficult so I set it now so I can just pop the engine in.
Getting the right side on took some grinding to the tvps' and engine mount running 16/49 gears. I found out the difference between 6061 aluminum (tvp's) and 7075 aluminum (Nova RC engine mount) I really had to lean into the 7075... that's some tough stuff.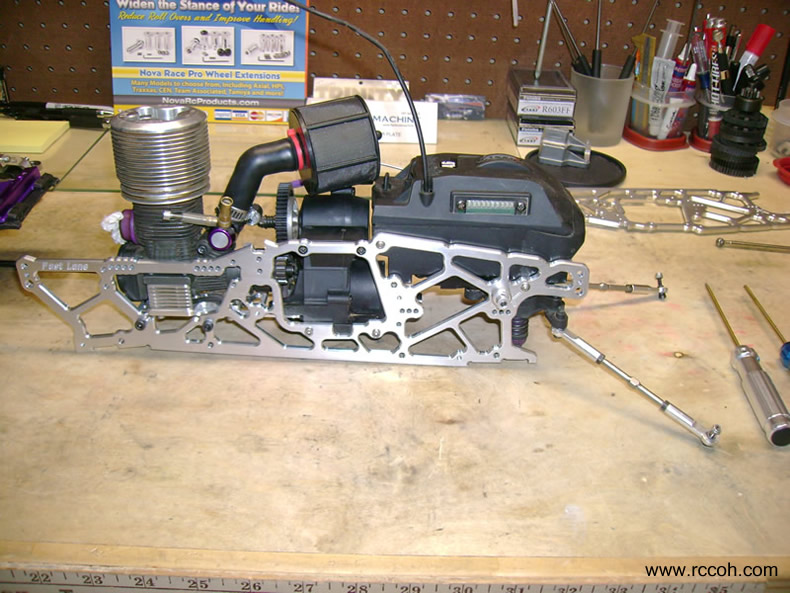 One side done: