RC Home | How To | FLM Extended LCG TVP's for Savage
RC How To:
Savage X / FLM Extended LCG TVP's (3)
Once one side is done, the rest is easy. You literally just start screwing it in.
Don't forget to Loctite (blue 242) all of the metal to metal screws.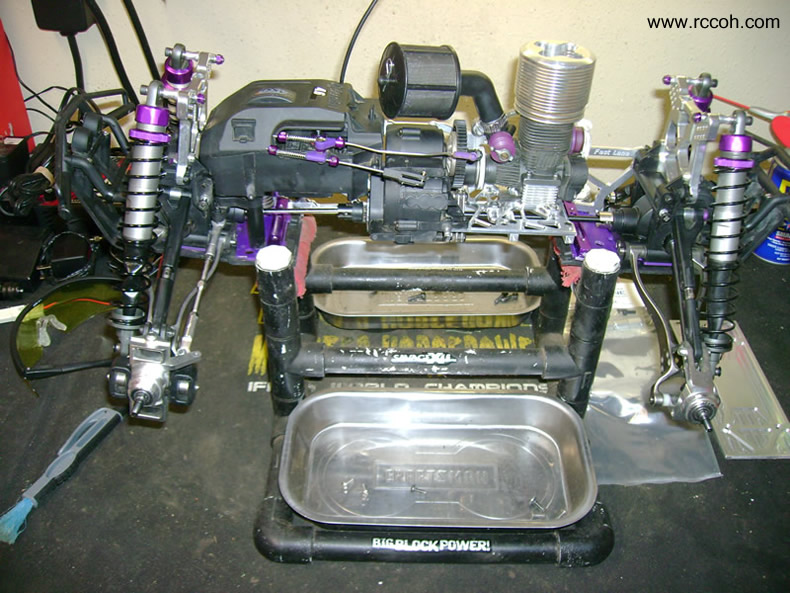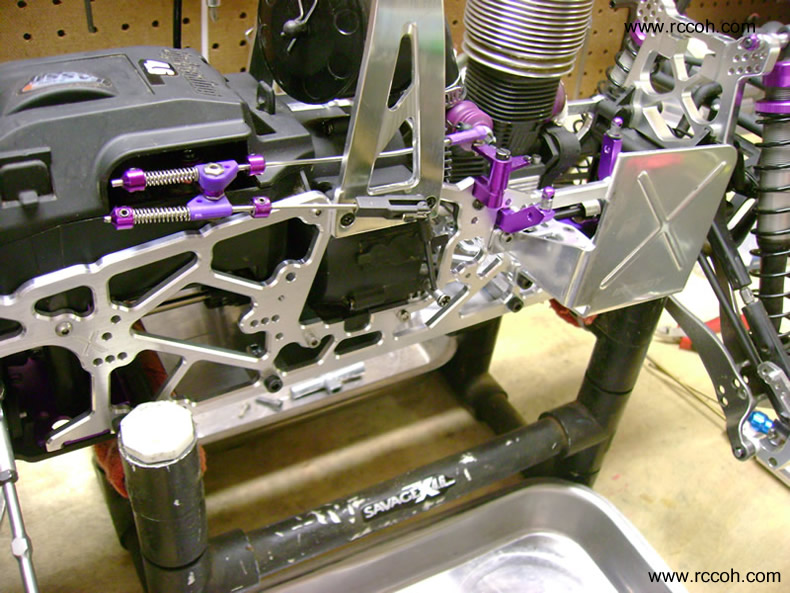 Add skid plate:
The Goliath tires don't seem too big for the truck now.
*For Roto Start users that extended their chassis, use the extra-long shaft for the XL HPI#87014.
Other popular Savage Mods: