RC Home | How To | RPM Rear Arms for SC10
RC How To:
Add to RPM arms to a SC10 - Rear (2)
Next flip over the truck and there are 2 small screws and 6 larger screws. Remove all of them and you'll be able to lift the arms up away from the truck.
I disconnect the outer part of the arms first. Remove the tiny screw and push the pin out. Don't lose the spacers, they are re-used.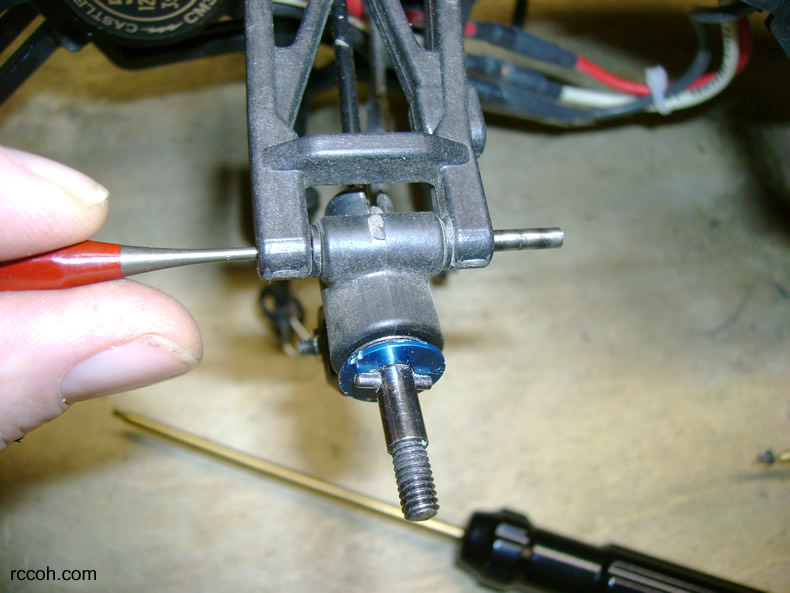 To remove the inner pins, pull the pieces apart a little and push the pins out.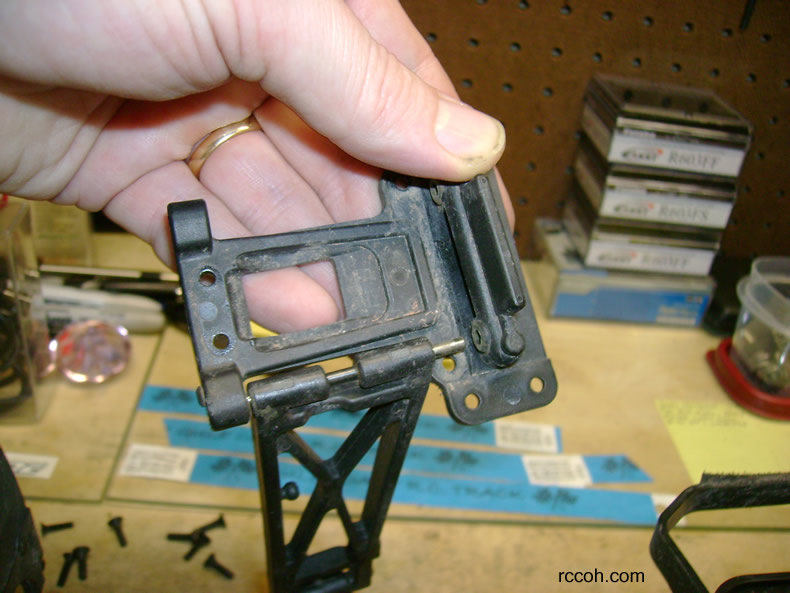 The RPM arms pop right on and you'll use the original small screws to capture the pins here.