RC Home | How To | Traxxas Servo 2075 Gears
RC How To:
Replace Gears in Traxxas 2075 Servo (2)
This does not require you to remove the entire servo, but you can if you want. I did not. I only disconnected it from the servo-saver/arm and chassis and performed the work on the truck itself.
4 screws on the bottom and the top pops right off exposing the gears.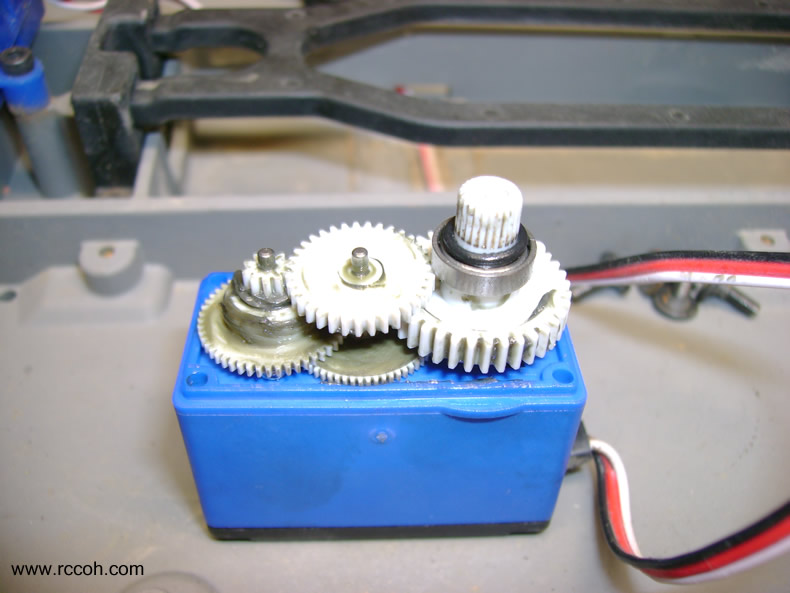 The gears will slide off pretty easily. If you need the help of a screwdriver just start with the top gears.
Lube up the new gears.
Slide the new gears and bearings on. (I stripped this one fast so these bearings were still new) I greased the rubber seal a little to help keep the water out. Once the servo was put back together I sprayed the entire servo down with WD-40 to even further the water protection.
Install the servo back into place. Be sure to center it before attaching arm.