RC Home | RC Tools & Tips | Dremel Rotary Tool
RC Tools
Dremel Rotary Tool
Dremel is a brand of power tools known primarily for their rotary tools. The tools were originally developed by Albert J. Dremel, who founded the Dremel Company in 1932 in Racine, Wisconsin.
If you do any modifications on your RC rigs, or even if you like to use a lot of different brand hop-ups on a single rig, you're probably already very familiar with some sort of rotary tool most likely a Dremel. Even some Craftsman rotary tools are sometimes called a dremel and even some of their models are built by Dremel.
It's probably the most used tool in the shop for the very reason there are so many uses for it.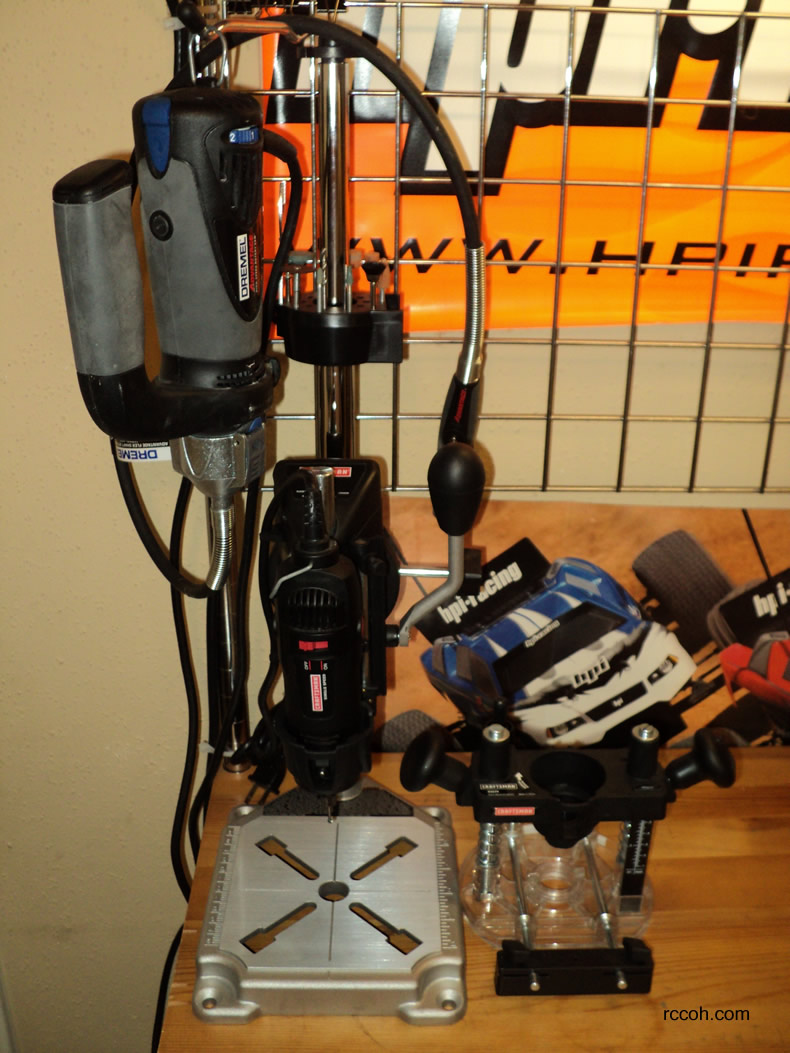 Robert Bosch Tool Corporation
Dremel:
In 1934, Dremel introduced the Moto-Tool, a revolutionary handheld high-speed rotary tool. The product's wide range of uses quickly caught on with hobbyists and craftsmen. Today the Dremel rotary tool system is loved by crafters, hobbyists, and do-it-yourselfers around the world for its ease of use, precision, versatility, and most of all, problem-solving capabilities.
4915 21st St
Racine, WI 53406
(262) 554-7654 Fax
(800) 437-3635 Free
Back to RC Tools <--