RC Home | RC Tools & Tips | Craftsman Mini Aluminum Racing Floor Jack
RC Tools
Craftsman Mini Aluminum Racing Floor Jack
This one I put in for fun, but it's a really cool thing for your RC wrenching room. When I saw it, I had to have it. It's an exact replica of the full sized Craftsman aluminum racing floor jack down to every last nut and bolt, and it's fully functional.
Turn it to the right to lock and pump the handle to raise the arm. Twist to the left to release. I bought it for pictures.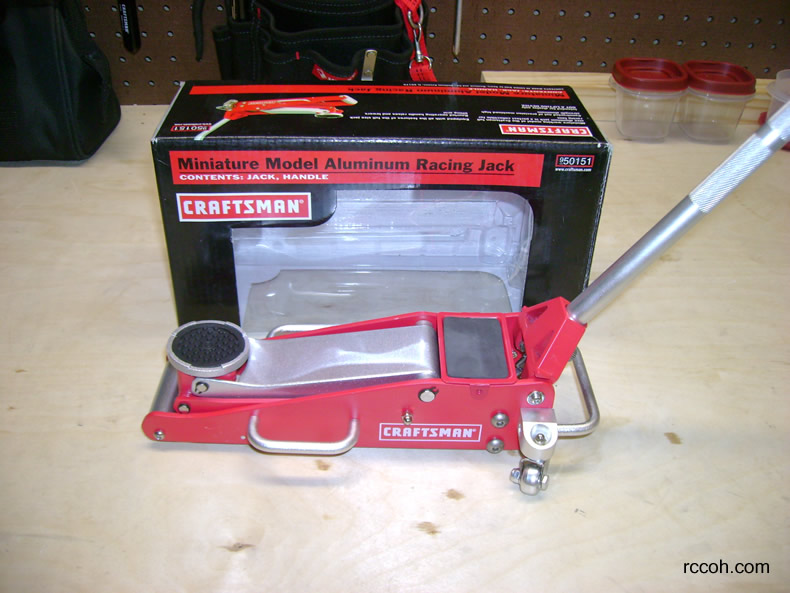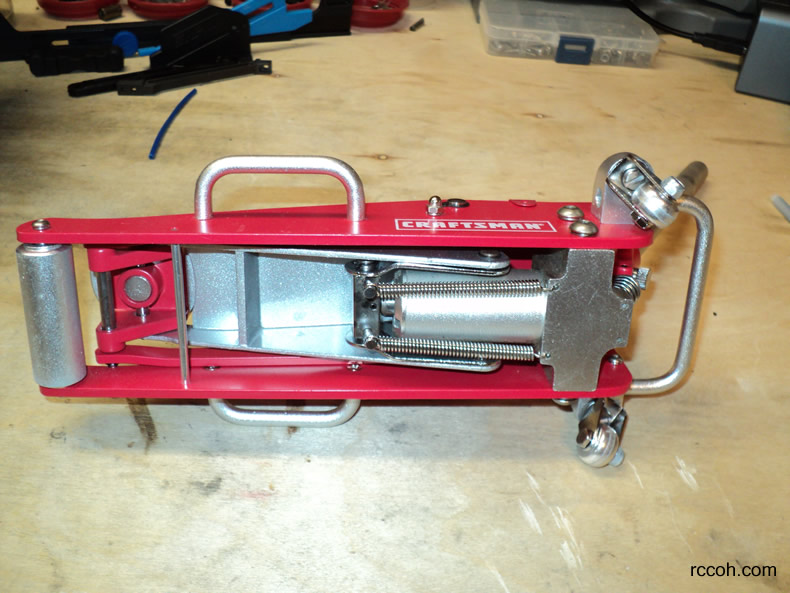 Yes, it's more of a decorative toy and conversation piece, but it can actually be used for a car stand. I use it to lift my AX10 so the soft tires won't flat spot.
Sears
3333 Beverly Road
Hoffman Estates, IL 60179
+1-847-286-2500 (Phone)
+1-847-286-8351 (Fax)