RC Home | RC Tools & Tips | RC Wrenching Room and Workbench
RC Tools
RC Wrenching Room and Workbench
All the tools in the world are almost useless if you've got no good place to store them and easily grab them when you need them. You need a good RC workbench.
I've seen everything from elaborate 3 car garages, attics, basements and even some closets devoted to RC and maintaining them.
I originally had a 60 sq ft room and it worked quite well, but I eventually outgrew it and took over a bedroom. It's a controlled environment year round.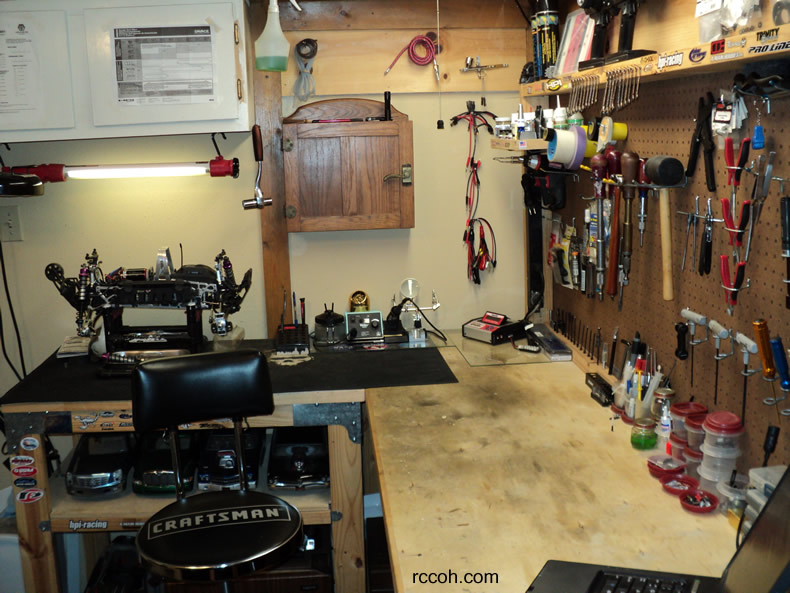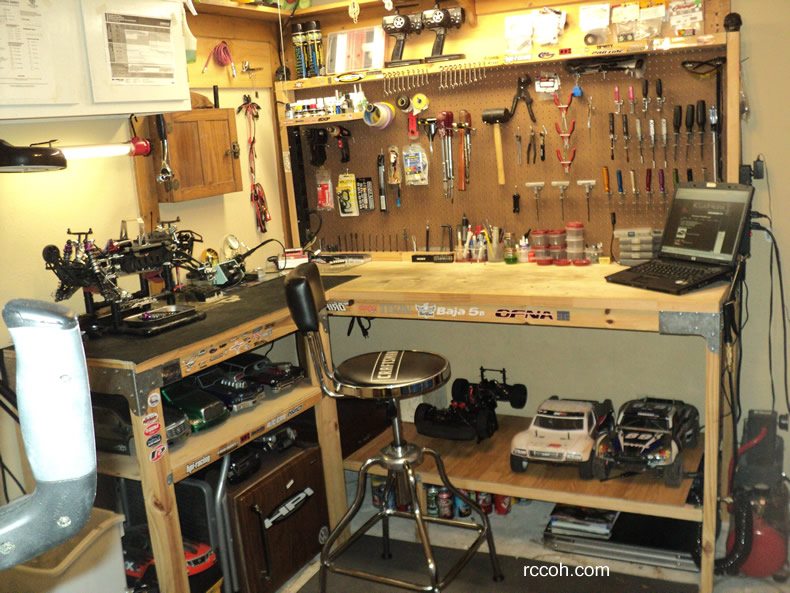 Back to RC Tools <--