RC Home | RC Tools & Tips | X-Acto Knives and Blades
RC Tools
X-Acto Knives and Blades
This is another biggie in the RC hobby tools department. I can't imagine trying to do this hobby without X-acto knives.
Originally the company made syringes and precision medical equipment, but the X ACTO knife that became the industry standard was created when an X ACTO advertising artist needed a retouching knife. Doniger created one from his employee's sketch, and it worked so well that the company began manufacturing the product for other artists and hobbyists.
X-acto has many different blade types and knives, but my favorite and all I ever need are the #11 blades and the knives that match.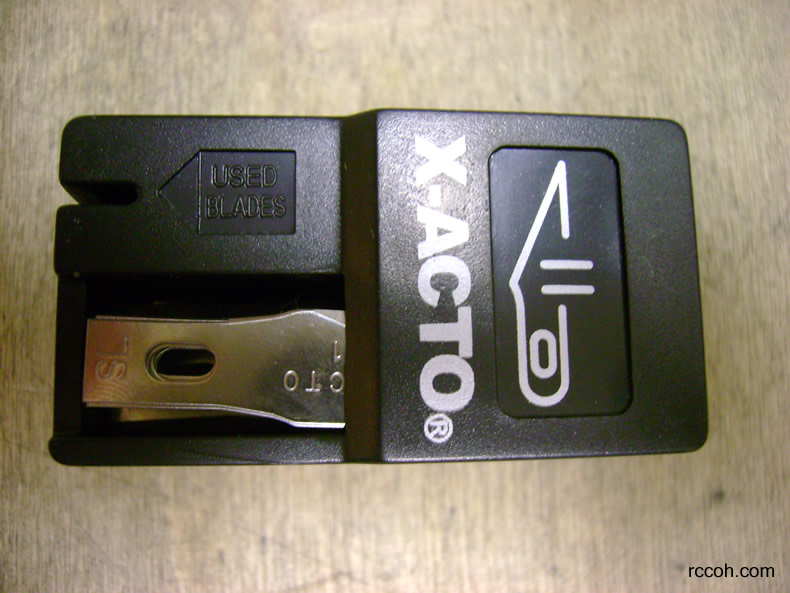 I primarily use just two tools. One has a nice comfort grip and full size, the other I cut off the end making it an excellent tool for scoring RC bodies for easy cutting of the lexan.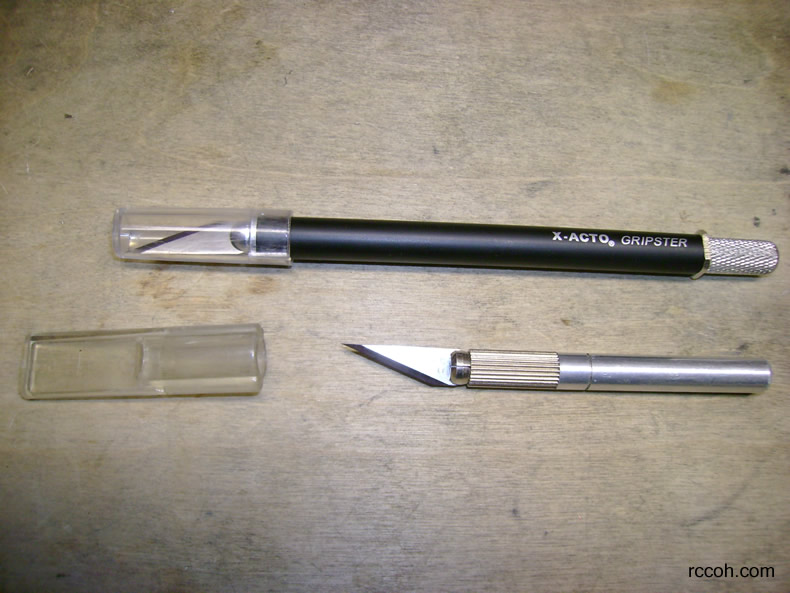 I recommend keeping plenty of these blades around and replace them often. A dull x-acto can be very frustrating. I replace mine for every lid I do or important cut I have.
X-ACTO | Elmers Products
Elmer's Products, Inc.
1 Easton Oval
Columbus, Ohio 43219
Back to RC Tools <--