RC Home | How To | Savage Light-Weight Idler Gears
RC How To:
HPI Savage Light-Weight Idler Gears
(HPI 86274, HPI 86275) I ran the Savage on a couple of 3s batteries and the ludicrous power created from the monster batteries and the Tekin T8 proved to be too much for the only remaining stock gears in the transmission.
I had converted the transmission to a single speed flux transmission when I installed the brushless system. I went with a titanium drive shaft and the hardened gears on the upper part but the lower part was still the stock aluminum gears.
A few high speed wheelies and crunch go the gears. It literally exploded in the box.
32t and 29t missing a few teeth.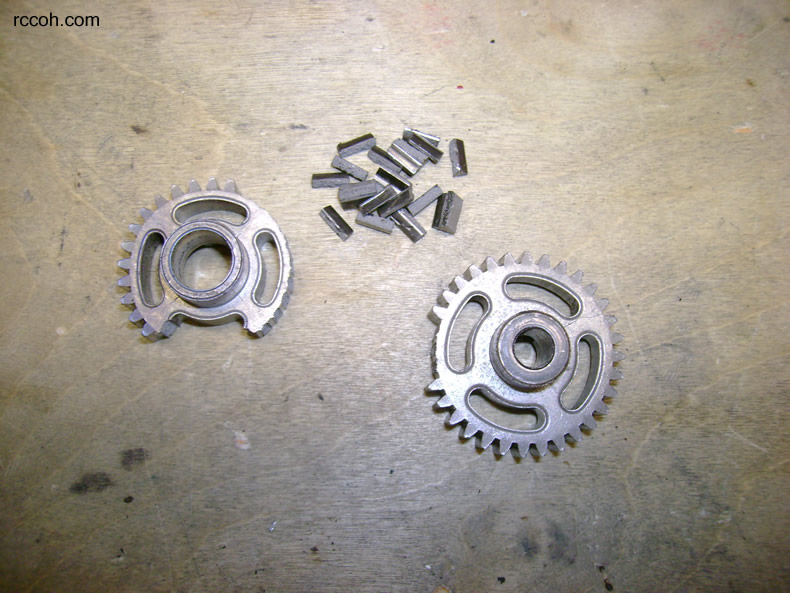 The Savage transmission is simple to work on if it's the top gears, but these are the bottom gears which means the entire transmission box needs to come out. Removing the radio helps this a little.