RC Home | RC Rock Crawling | NASA Rock Crawler/Rover Demo
NASA Rock Crawler/Rover Demo 2
The plate and 900mhz camera
The 2nd visit, Astronaut Lee Morin had made a plate for the top of the AX10 for me to bolt on in his personal machine shop. It attached easily and looked really cool because he had over-layed a solar panel skin over it. It actually fooled several people on Innovation Day. Pics below.
For the camera interference I went with a 900mhz camera so it would not conflict with my radio. I picked it up from Boostervision (boostervision.com) and it worked like a champ.
When we arrived that day for testing, several people had gotten word about it and showed up to check it out and test it for themselves.
After today we were set for Innovation Day.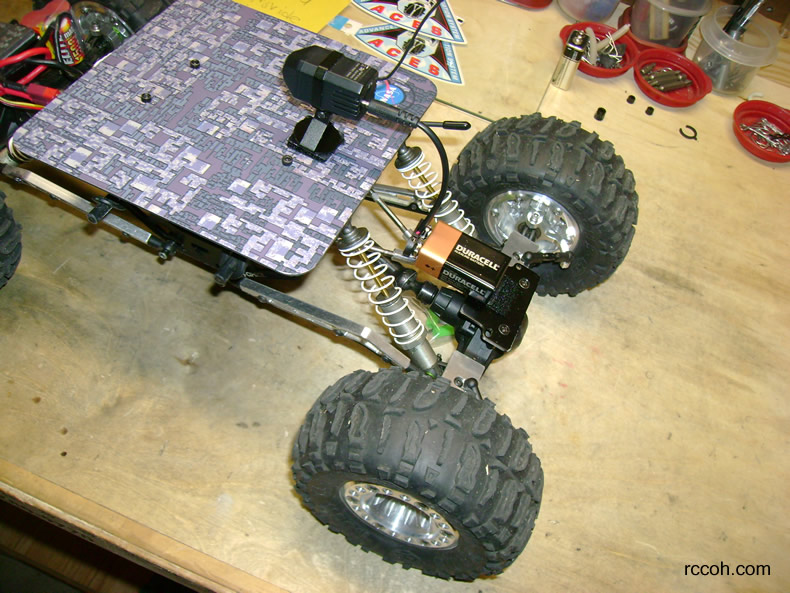 Page 1 - Houston, we have a solution <--
Page 3 - Innovation Day at Houston NASA -->