RC Home | RC Rock Crawling | NASA Rock Crawler/Rover Demo
NASA Rock Crawler/Rover Demo 3
NASA Innovation Day - Houston Texas
Innovation Day came and NASA could not have asked for a better day to host this. The weather was perfect. Nice and cool and not a cloud in the sky. They joked about NASA controlling the weather.
There was a little more interference that we had to deal with. There were many wireless devices going on that day. But it was certainly drivable and fascinated many people that day.
The displays you see in the pictures were 2 screens of live space station data, the center screen was the camera from the crawler, and there was also a screen from a recorded Predator flight and an external camera from the van itself.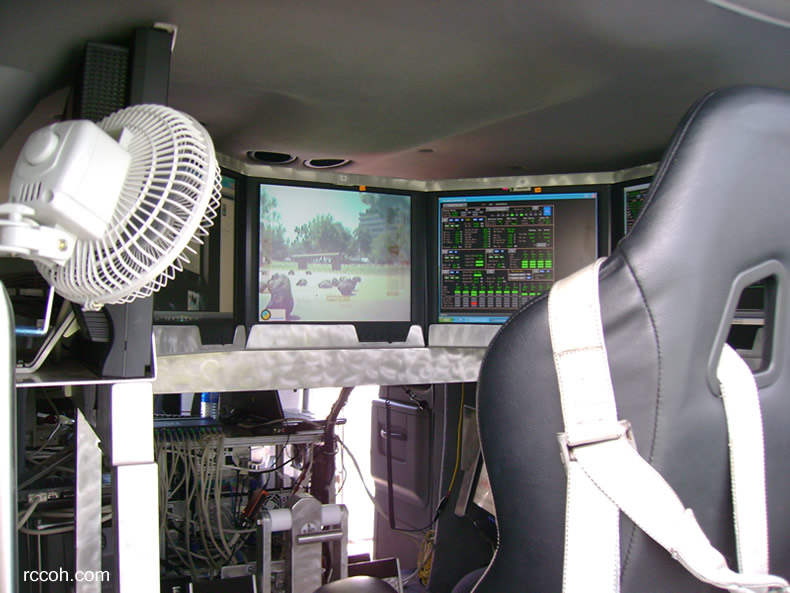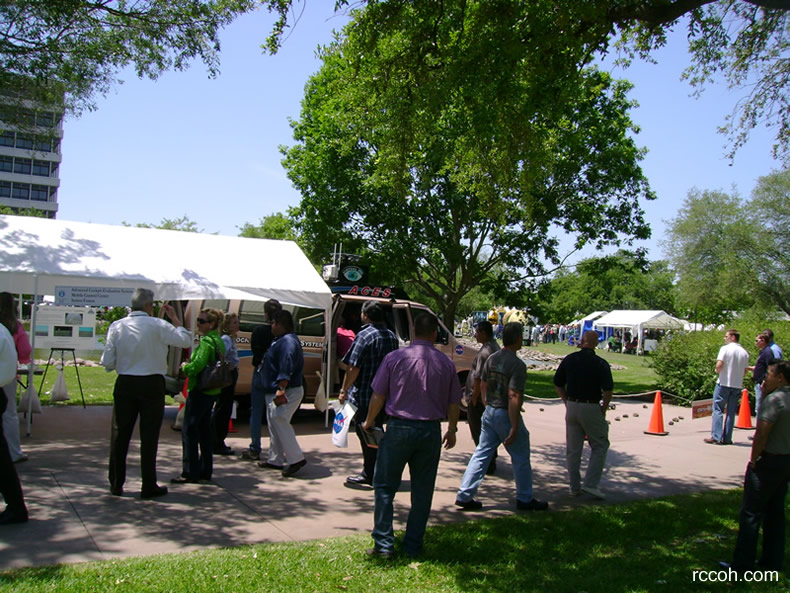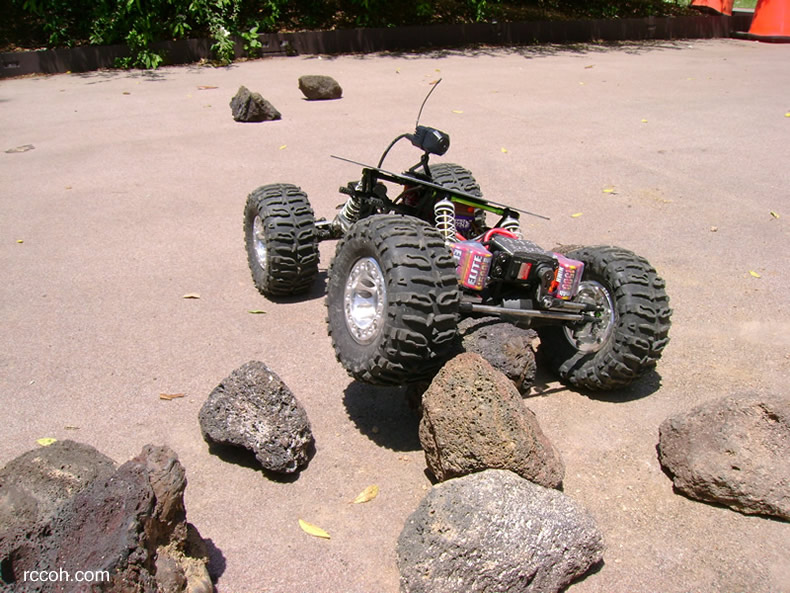 Next up will be building them a 1:5 scale Killer Krawler.
Page 1 - Houston, we have a solution <--
Page 2 - The plate and the camera <--
Part 2 - The 1:5 Scale Killer Krawler Build <--