RC Home | RC Tools & Tips | Compressed Air
RC Tools
Compressed Air
Here is another tool that should be standard in any hobbyist reach. Compressed air! I can't list all the uses for compressed air in this short write up.
Air compressors come in many shapes, sizes and brands. Here we'll talk about Craftsman because that happens to be what I own. They range from 3 gallons (great size for RC) all the way up to 80 gallons.
I own the 1.5hp 3 gallon model. (part# 915310) It fits perfectly into the corner of my workshop.
Used mostly for cleaning, I spray a generous amount of nitro cleaner all over the rig, let it sit for a moment and then blow it out with about 80lbs of compressed air.
With a regulator it is also great for air brushing. Full PSI and it's great for blowing off your work area.
You can pick up this air compressor at any Sears that sells hardware.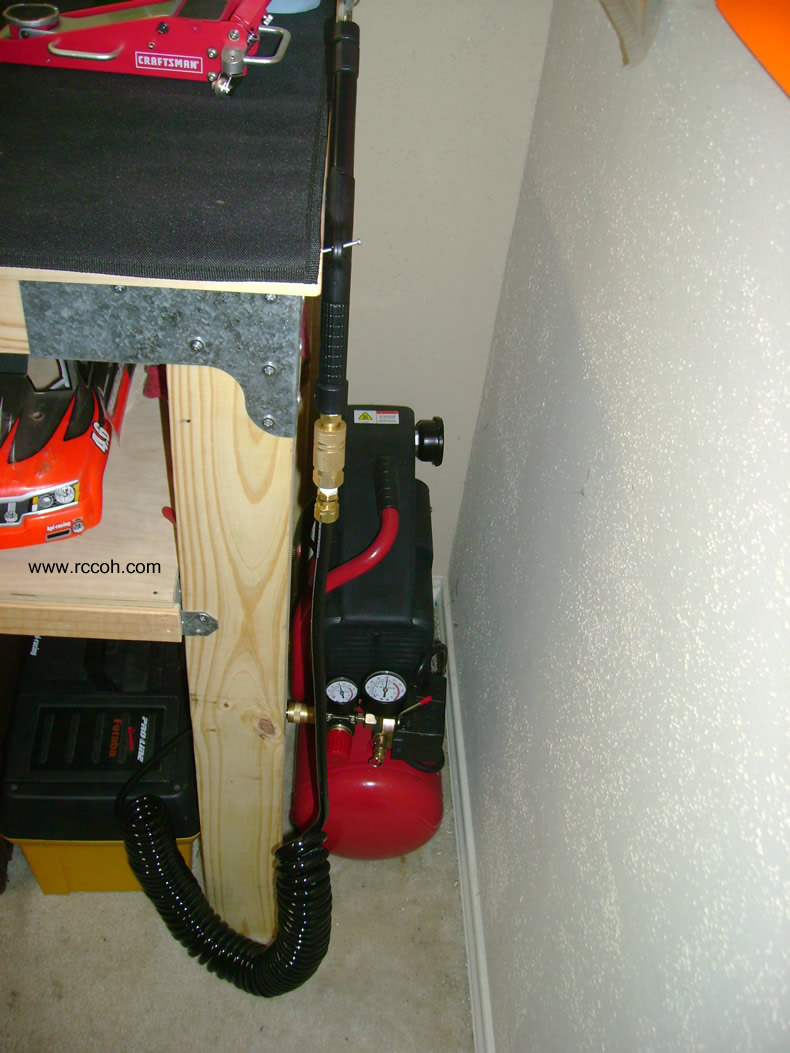 Craftsman 6pc Blow Gun Kit <--
Sears
3333 Beverly Road
Hoffman Estates, IL 60179
+1-847-286-2500 (Phone)
+1-847-286-8351 (Fax)

Back to RC Tools <--