RC Home | RC Tools & Tips | Craftsman Cordless Screwdriver/Drill
RC Tools
Craftsman Cordless Screwdriver/Drill
I know there are hundreds of cordless electric screwdrivers out there. There are probably a dozen Craftsman models alone, but this one seems to be the right fit for RC.
It's small, but its 2 gears (200rpm/600rpm) and 4v lithium ion battery makes it a powerful little tool.
Features a 2-speed gearbox giving it torque when needed. A 1/4-inch quick-release hex collet chuck, this is its best feature on my opinion. When you are changing bits every few seconds it's a bonus. It also has an integrated LED work light to light up the work area.
Its pistol grip design with the dual direction trigger makes it easy to use in delicate situations. The 24 torque settings actually work and work well. It's great for plastics on the very low settings.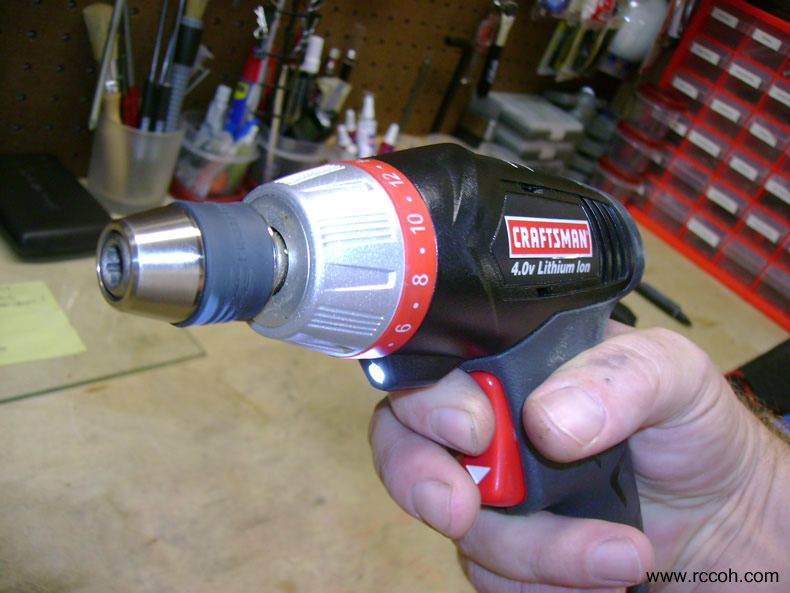 It's one of my most used tools in the room so it hangs nicely in arms reach. The Lithium Ion battery last forever. I rarely have to charge it.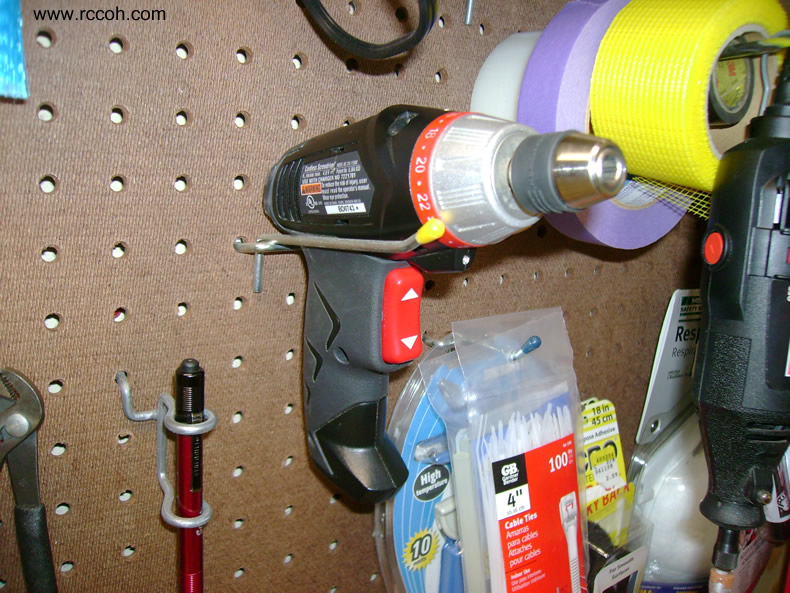 And comes with a nice case for transport if needed.
Features:
4.0 volt lithium-ion battery pack provides power and longer run time

Two-speed gears (200 rpm / 600 rpm) allow you to match speed to job application

1/4 in. quick release collet accepts standard nut/screwdriver bits

Adjustable (24-position) Torque Clutch allows selection of proper driving torque needed for various jobs

Automatic Spindle Lock automatically locks collet to allow manual tightening if batteries are not sufficiently charged

Integrated Worklight provides direct light source to work area
Sears
3333 Beverly Road
Hoffman Estates, IL 60179
+1-847-286-2500 (Phone)
+1-847-286-8351 (Fax)
Back to RC Tools <--