RC Home | RC Tools & Tips | Yankee Spiral Ratcheting / Push Drill
RC Tools
Yankee Spiral Ratcheting Screwdriver / Push Drill
Cordless screwdrivers have largely replaced manual screwdrivers, yet Yankee Style screw drivers have been popular with woodworkers for years, and remain so today. I also discovered how useful they can be for your RC toolbox as well.
North Bros Tools (shown below in brass) started making these as far back as 1895 and did so until 1946 when Stanley Tools acquired North Bros and continued making these up until sometime in the 1970's.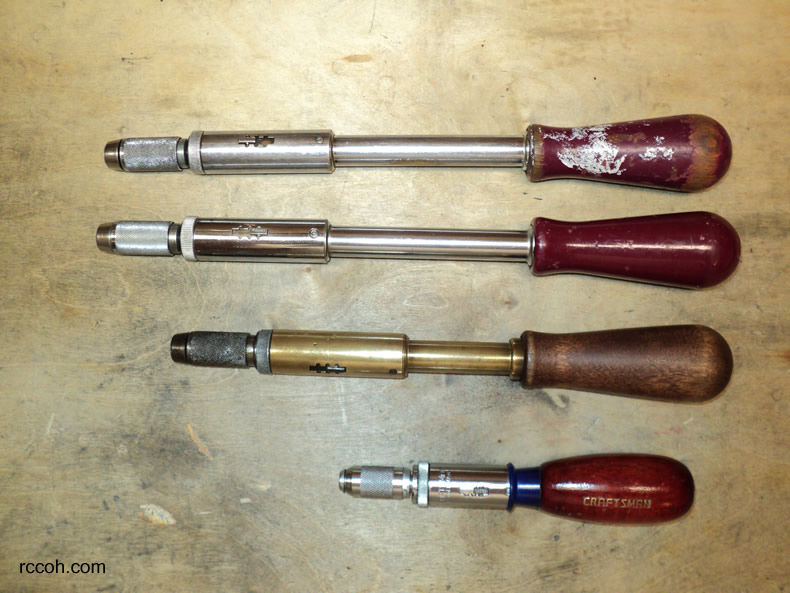 These screwdrivers can be locked and be used as a standard screwdriver, or they can be set to ratchet left or right. The coolest part comes with the spiral push part of it. Here is a Stanley and a Craftsman version.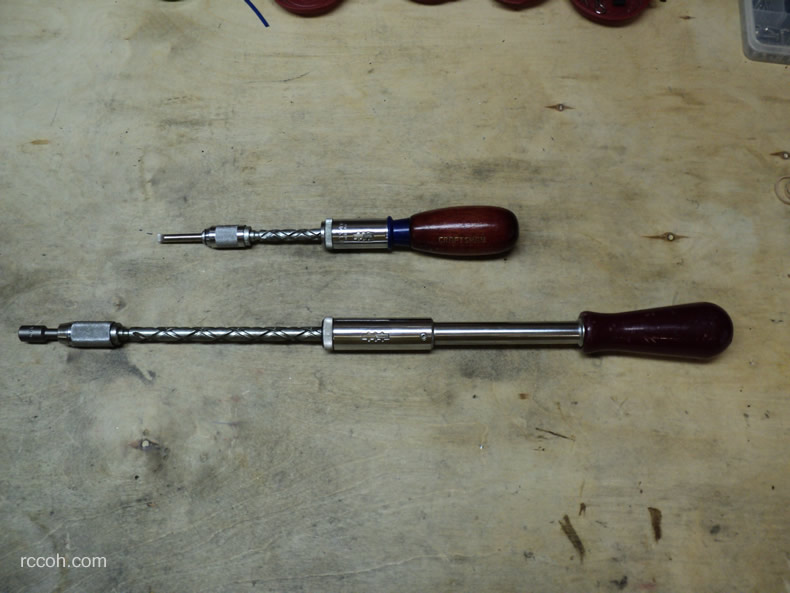 Below is a video of it in action and you can see how useful this tool can be. The first part shows you how it can simply ratchet, but then you'll see how in certain scenarios it can be faster than an electric screwdriver and it never runs out of battery! They can also be used as a push drill.
You can still go out and buy a "Yankee Screwdriver" but I highly recommend spending a few minutes and finding you a nice used one from Stanley or North Bros Tools. The quality difference is huge. The saying "they don't make them like they used to" is very true here. The tool shown in the video is a Stanley Yankee 130A Made is USA. The 30A is the shorter version of it without the spring.
I picked up a couple of adapters that allow me to use any standard modern bits (including drill bits) I want making it a very useful addition to my toolbox.
Back to RC Tools <--