RC Home | How To | OFNA DM-1 Brushless Conversion
RC How To:
OFNA DM-1 Spec / Tekno Kit
The Tekno kit (OFN40755) made this conversion a snap unlike others that I have done. It was almost a step-by-step process.
All that was left short of the electronics was to attach the rest of the kit. The radio box, the motor mount, and extra chassis brace for the extreme torque that brushless puts out and the adjustable battery mount and velcro straps.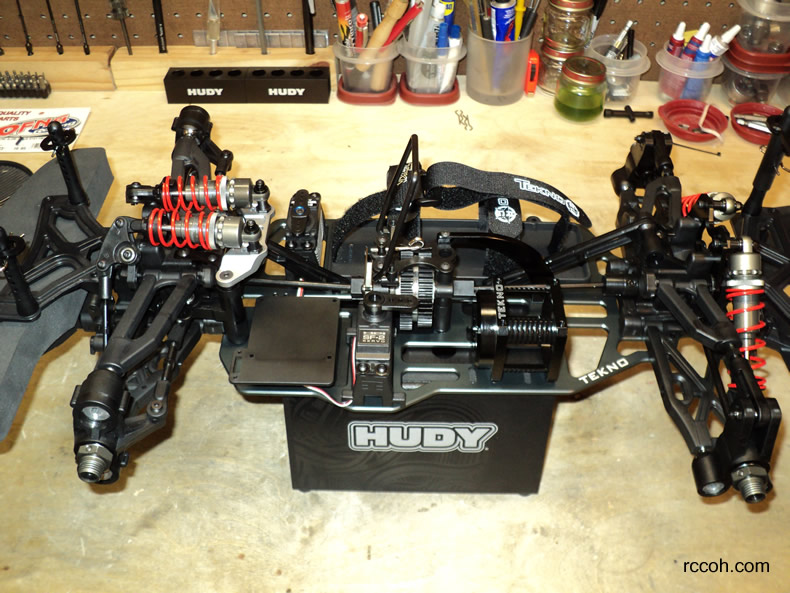 I love all of the black parts from Tekno. I tried to stay along those lines with the extra parts I order. I plan to paint the shock springs black and I have already painted a black body for it. Naming this build "Dark Matter"
Page 1, 2, 3, 4, 5, 6, 7 <-- |-->