RC Home | How To | OFNA DM-1 Brushless Conversion
RC How To:
OFNA DM-1 Spec / Electronics
Now for the fun and final part of this build. THE ELECTRONICS. The heart and soul of any R/C vehicle. These components have a huge impact on what you are trying to accomplish, so I never go lightly.
This car is being built for fun more than anything. I might race it and I might make insane high-speed runs, but one thing is certain, I want to have fun with it.
For the speed control and motor duties I went with Tekin. Their RX8/T8 combination works magically in my HPI Savage conversion and is very smooth thanks to it being sensored, so I went with another similar setup.
This one would be in the buggy variety (Tekin has motors for buggies and truggies) and the 2650kv flavor. I will be running 4s in most cases, so I want to be able to get the speed I want.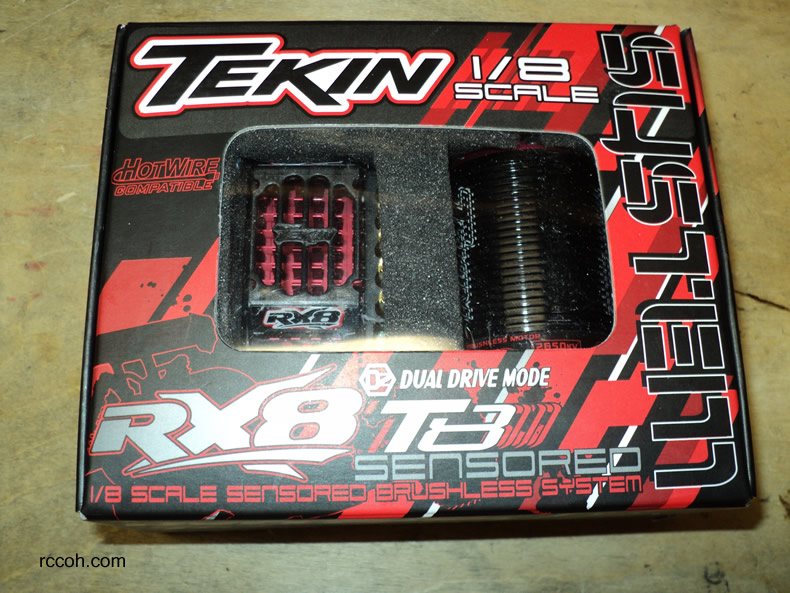 The sensor wire is a little too short to reach from the ESC to the motor, so unless you plan on relocating the speed control make sure you pick up an extended sensor wire. I went with Tekin's 275mm. (#TT3813)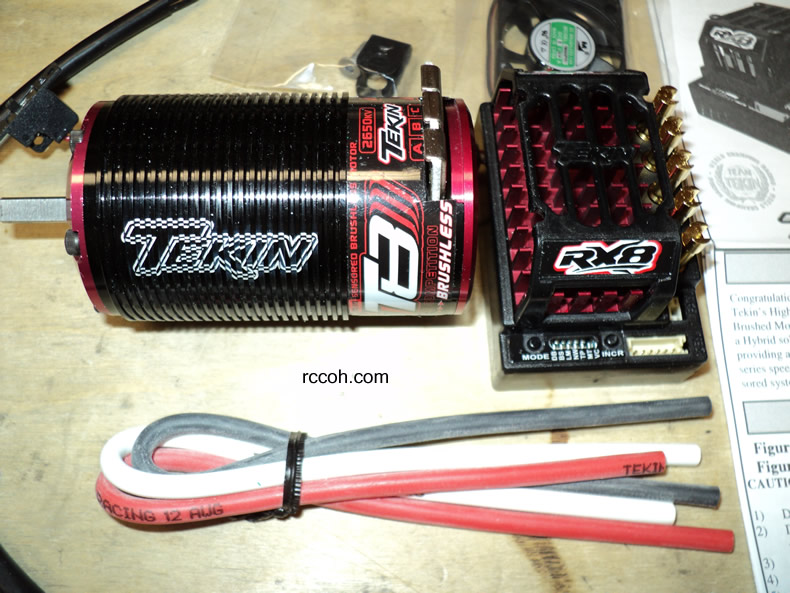 For the receiver I use nothing but the Futaba R603FS. I have never lost contact with any of my R/C using these and I have been using them for years. Nothing worse than losing control of your expensive R/C vehicle because you cheaped out on the radio equipment.
This car is done and ready to run.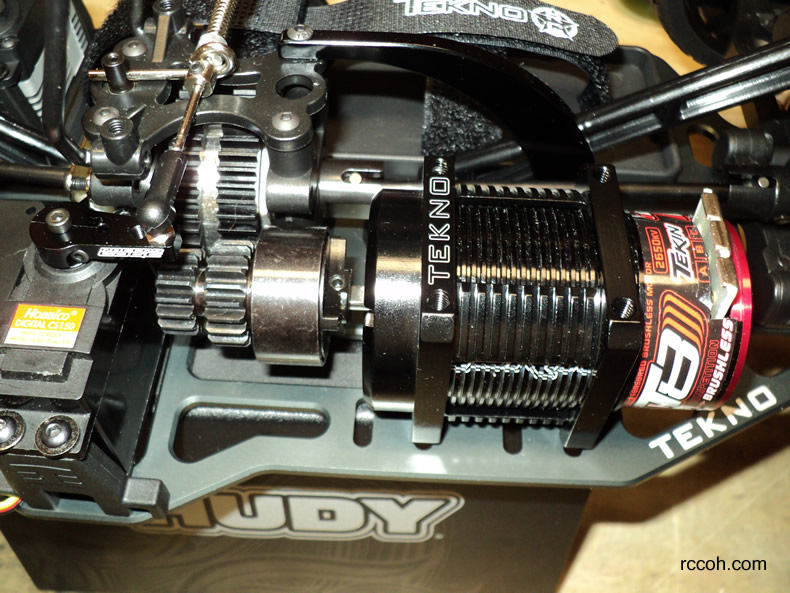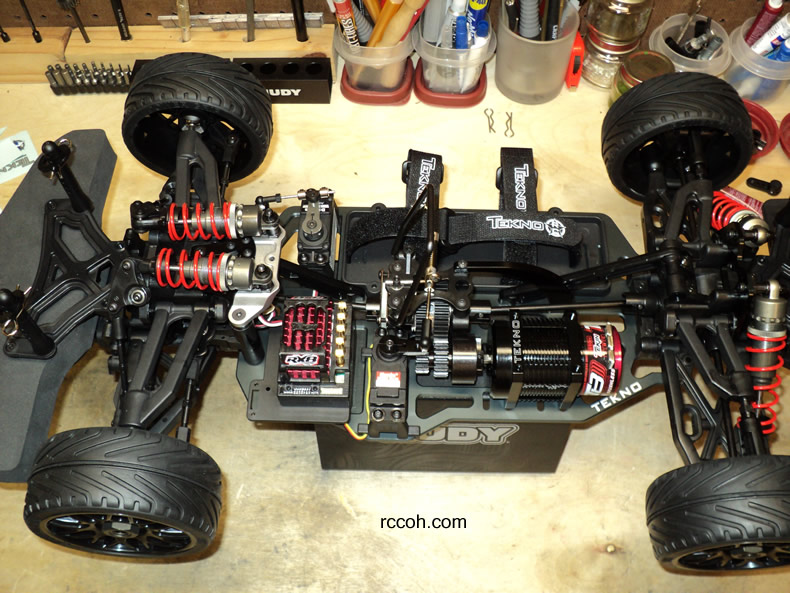 Page 1, 2, 3, 4, 5, 6, 7 <-- |-->