RC Home | How To | OFNA DM-1 Brushless Conversion
RC How To:
OFNA DM-1 Spec / Chassis Swap
The first part of the conversion is swapping the chassis which is a pretty simple process.
After removing a lot of screws (a cordless screwdriver helps here a lot) the car will come apart in 3 pieces. The front end, the rear end, and the center 2-speed tranmission.
Here is a picture of the bottom of the car. Take note which screws come from where because they are all not the same size.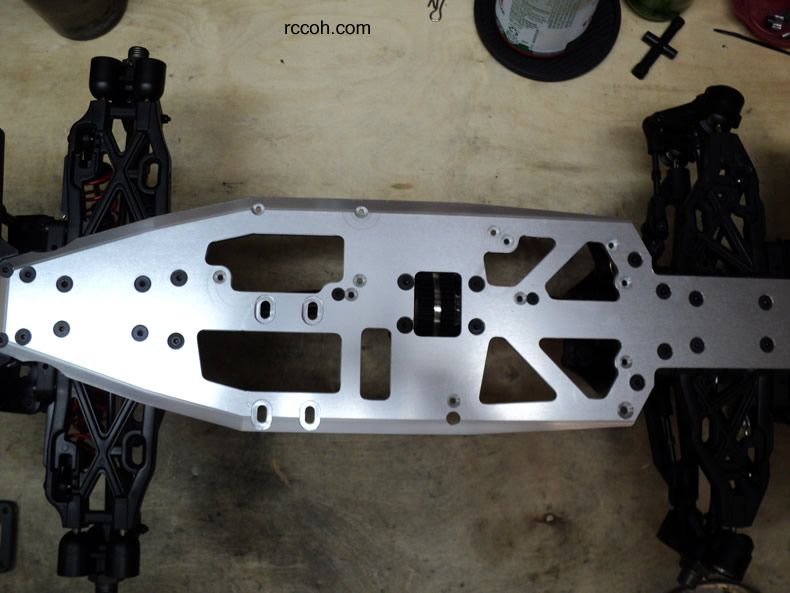 The Tekno chassis is a bit wider than the stock one, but the length is the same.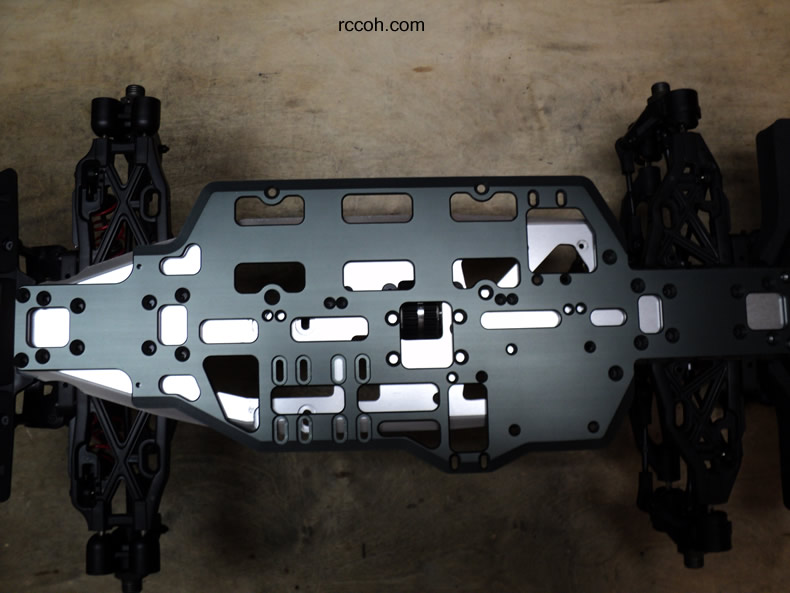 Remove the 3 pieces and attach to the new chassis, it's a perfect fit. Here is the front and rear completed.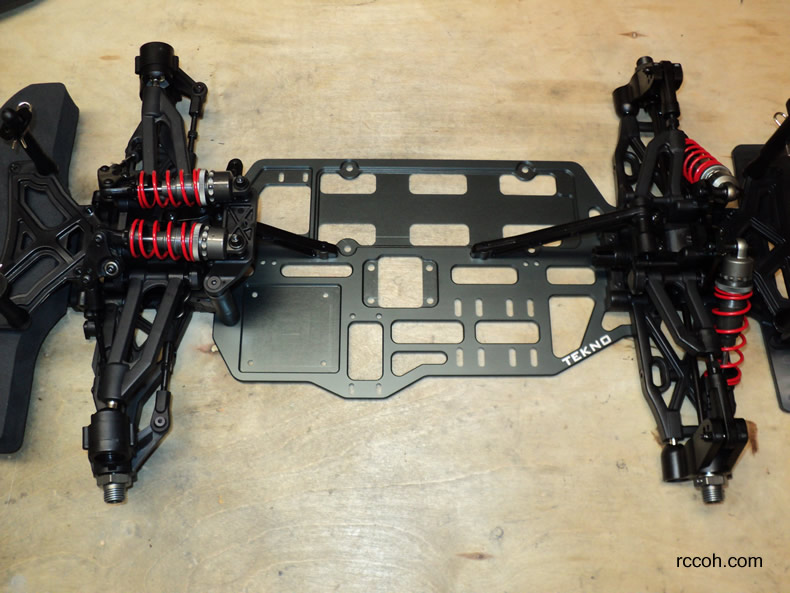 Next connect the 2-speed center transmission. Don't forget to attach the axles before screwing it down. And use threadlock on the screws. The transmission sits a little off-center with this chassis, but the axles still fit, so the stock dogbones work here.
Page 1, 2, 3, 4, 5, 6, 7 <-- |-->