RC Home | How To | OFNA DM-1 Brushless Conversion
RC How To:
OFNA DM-1 Spec / Servos
For the servos I knew I wanted something fairly strong but very fast for the steering and something strong enough for the brake servo.
For the steering I went with the ACE DS1015. With it's 200oz torque and .10 speed it fit right into what I was shooting for. I use a DS1313 in my SC10 and love it, so I had no doubt about ACE's ability to fulfill the DM-1's steering needs.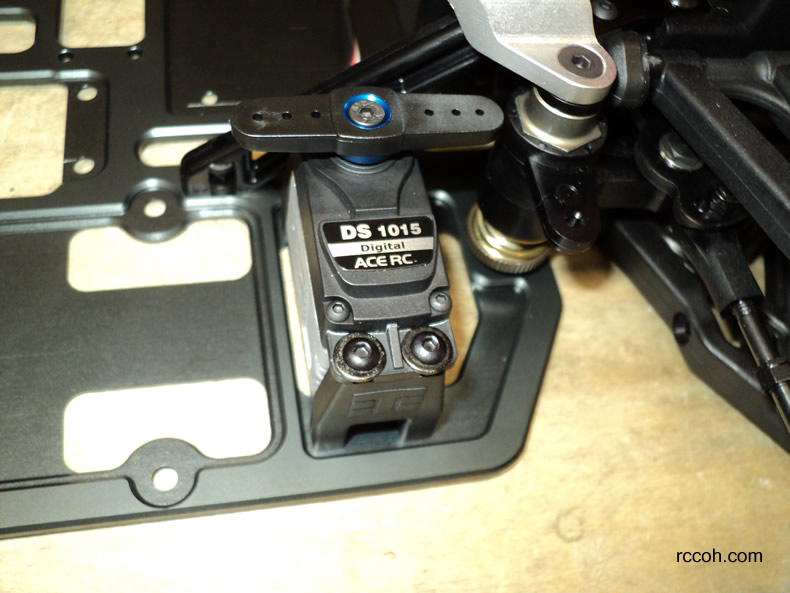 For the braking duties speed isn't a big issue, but I do need some grunt from it, so I went with the trusty Hobbico CS-150. It also has almost 200oz of torque, but is a little slower. It is also only $40.
Here is a video of the servos working. The steering servo is the fastest I have ever owned.
Page 1, 2, 3, 4, 5, 6, 7 <-- |-->