RC Home | How To | Savage - 5B Shocks
RC How To:
Savage X / Baja 5B Shock Mod (4)
These shocks are so big that they really only fit in one place. The front shocks go in the front of the shock tower and the rear go in the rear of the shock tower. This also allows me to use my sway bars too. The front is not a problem, but for the rear there is no way a 20mm shock will fit with the turnbuckles.
I eliminated the rear turnbuckles by using some Integy rear hub carriers (T6906SILVER). It was a direct bolt-on after this.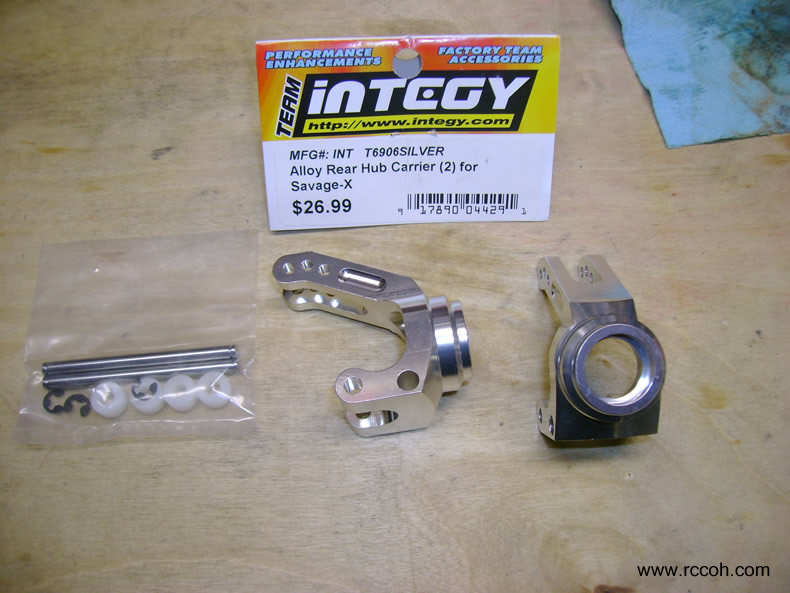 Even though Integy parts are hit or miss, these parts are some of their good ones. Many a Savage brethren have tortured these with no problems.