RC Home | How To | Savage - 5B Shocks
RC How To:
Savage X / Baja 5B Shock Mod (3)
Next are the Flextek titanium suspension arms (FXT-12001 (x4)). These things are 2nd to none when it comes to arms and you get the best of both worlds.
They are as light as the plastic arms but will not bend or feel "gummy" like the stock plastic or RPM arms. They have flex in the name, but there is no way a Savage or a truck this size could exert the pounds of pressure to get these things to "flex". I stood on these things trying to get them to flex. These things are un-naturally strong and have uber bling appeal. Show and go.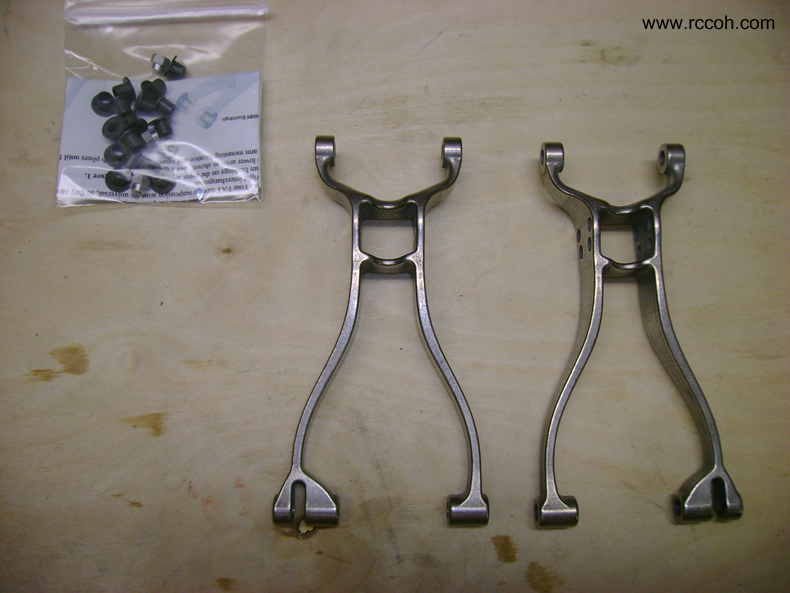 I chose these not only because they are super sweet, but for their bottom slot allowing more travel than any other suspension arm out there.
As you can see from the picture below they supply inserts for wimpy standard shocks, but without them a 4mm screw fits through nicely. Meaning these big shocks will attach to the Savage very well!