RC Home | How To | Savage - 5B Shocks
RC How To:
Savage X / Baja 5B Shock Mod (5)
It's now a straight shot to install these with the towers drilled out and the rear turnbuckles gone. Using 4mm screws you can see how they add strength.
I drilled out the stand-offs so the screws would slide right through. The bottom was a simple bolt-on.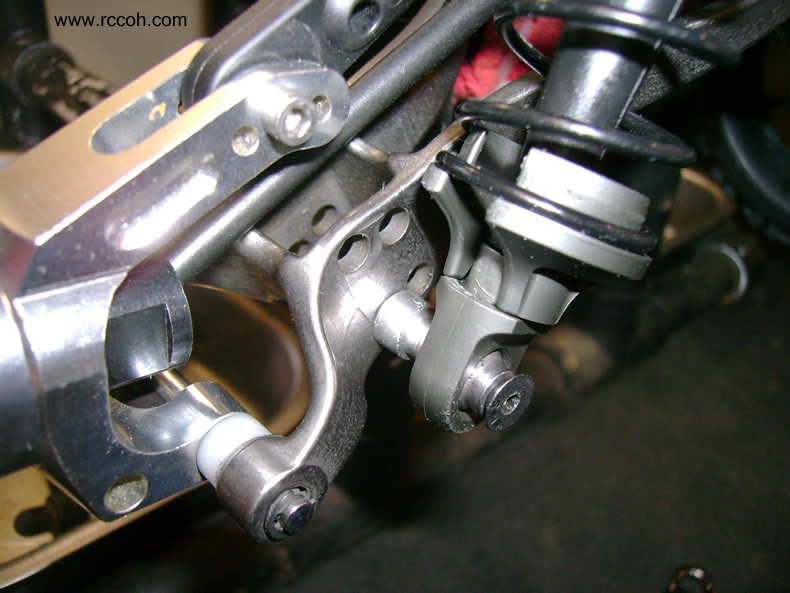 As mentioned the tops were threaded to give extra strength, but I still added a couple of nuts on the end for even more.