RC Home | How To | Savage X Brushless Conversion
RC How To:
Savage X / Convert Nitro to Brushless (5)
(Battery Boxes)
The battery boxes would be the last thing to install for the conversion except for the power driveline. Like with the other conversion parts, there were choices out there for battery boxes. I asked some of the Flux guys out in the RC forums what seemed to be the best and most were happy with the stock Flux battery boxes.
Installing them was a challenge with the FLM chassis. The Flux chassis is setup for the battery boxes and everything just screws in. I was able to actually find a place for the boxes with no modification to the boxes or chassis. I was not able to get all of the screws in, but I added extra support via some large cable ties.
For the complete set of parts for this I had to order 3 part numbers from HPI (Ugg). (HPI# 100908, 100909, 102089) The Flux battery box dimensions measured on the inside are: 47mm x 190mm x 29mm.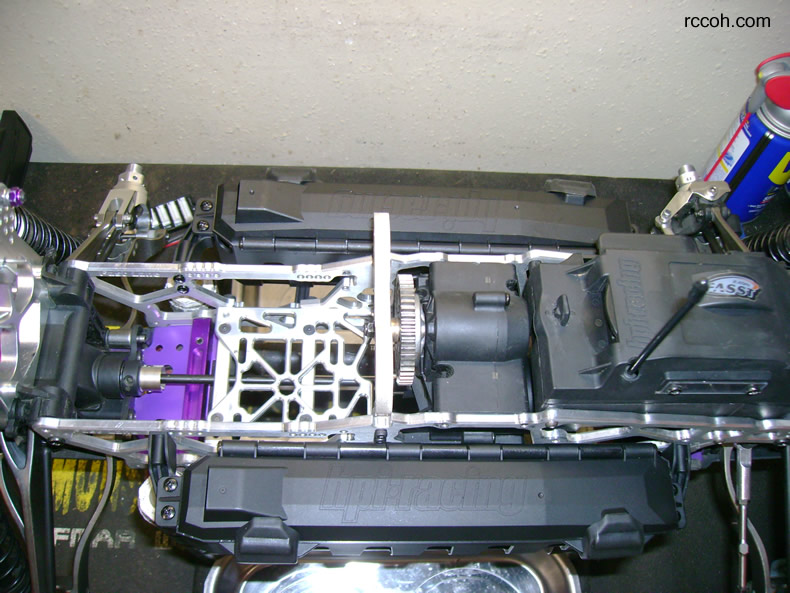 I was also able to squeeze in the Blue Groove anti-sway bars which made me very happy.
And now for the power plant....