RC Home | How To | Savage X Brushless Conversion
RC How To:
Savage X / Convert Nitro to Brushless (4)
(Motor Mount)
The hardest part of this build was deciding how I was going to attach the brushless motor to the Savage and have it work with as many stock parts as possible.
There are several kits out there and when I was doing my research, there seemed to be little info on each. I know I am not the first to convert a Savage (not by far) but information out there was far and fleeting. Some required different TVP's, some needed a new transmission and drive axle, some would only fit a particular size motor.
In the end I selected the Kershaw Designs motor mount for its simplicity and the service I received from Dan at Kershaw. He took the time and answered numerous questions I had for him. I am not using the stock TVP's, I wanted to keep my original FLM ones which added to the mystery of this build. I hate nothing more than to order RC parts only to find out that they will not work. Hats off to Dan and his product!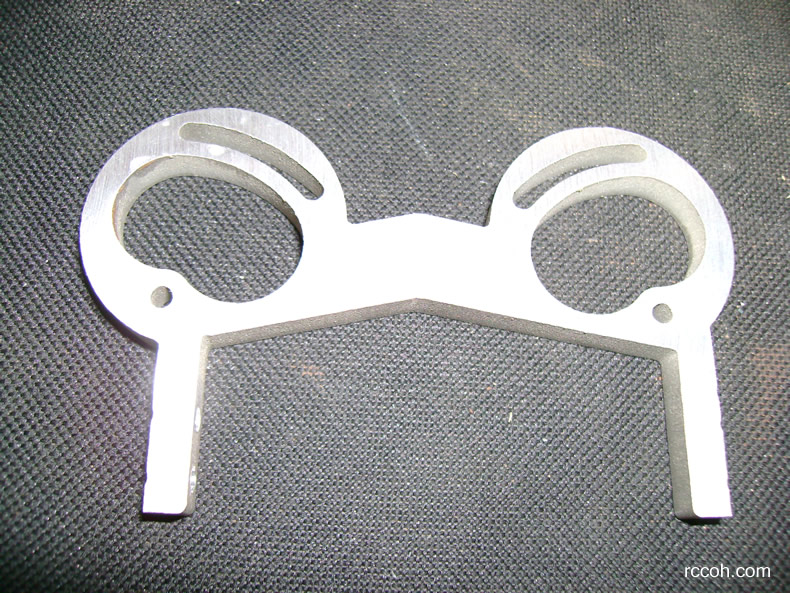 To install the mount, 2 holes need to be drilled on one side of the mount once you line it up. It fit perfect on the FLM chassis. Also you need lock washers between the chassis and the mount which was tricky, so I dabbed a bit of Goop on the sides and stuck the washers on it. They held in place great and left some rubber coating around the screw.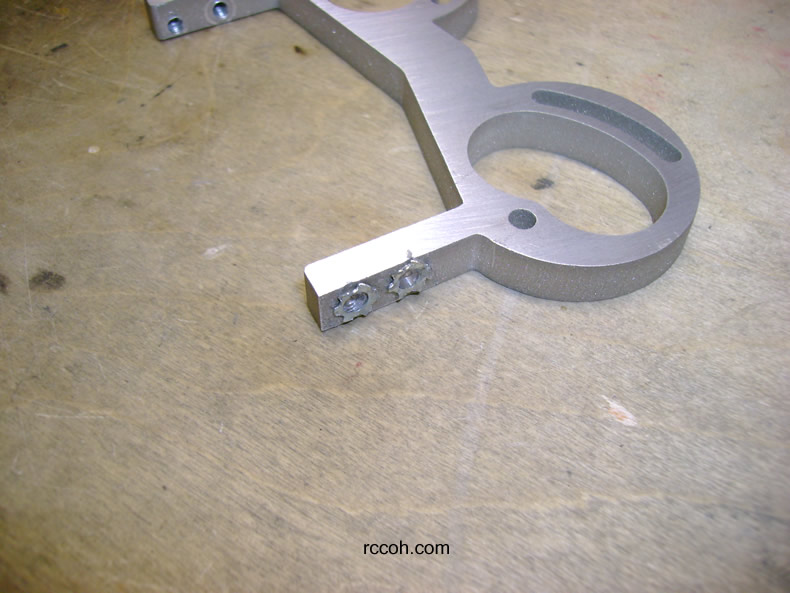 Simple install!