RC Home | How To | Savage X Brushless Conversion
RC How To:
Savage X / Convert Nitro to Brushless (6)
(ESC/Motor)
At this point of the conversion any 1:8 motor and speed control can be used.
The Kershaw mount I used actually even allows for 2 motors, but the Tekin RXB speed control and the T8 2250kv motor will be more than enough power and torque to propel this thing to ludicrous speeds.
I went with the truggy motor setup. The 4038 version. This is an incredible sensored power house. And speaking to Jim over at Tekin, I know their support is 2nd to none as well.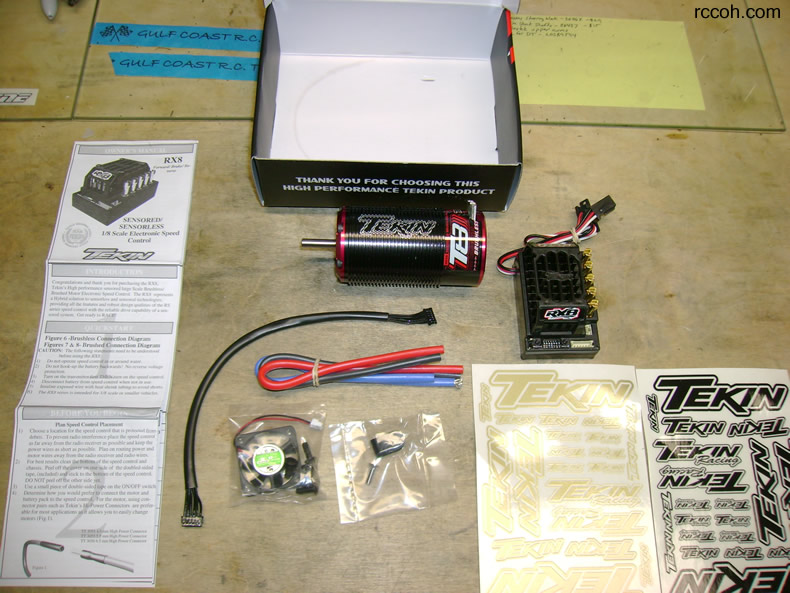 I also got the Hotwire programmer so I can tweak it on the laptop.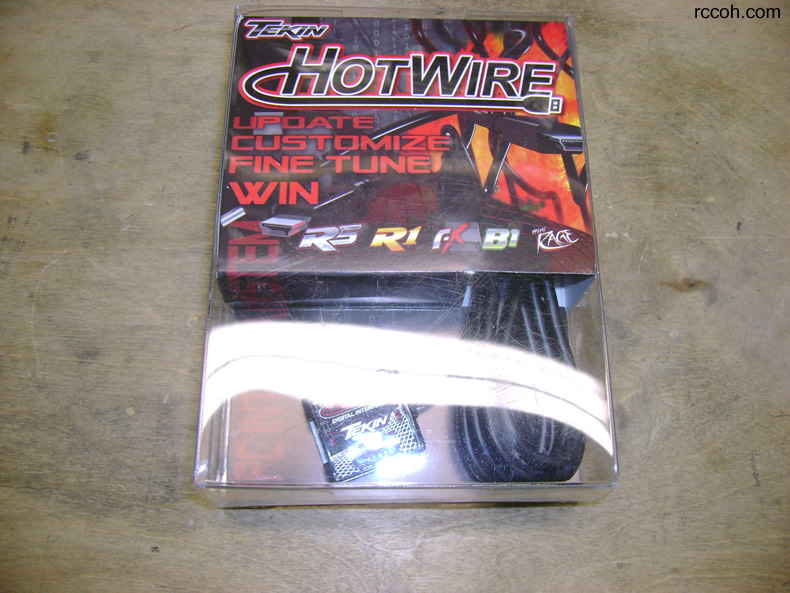 SunkenMetal has a better iron, so he helped me with the soldering. (The fun stuff)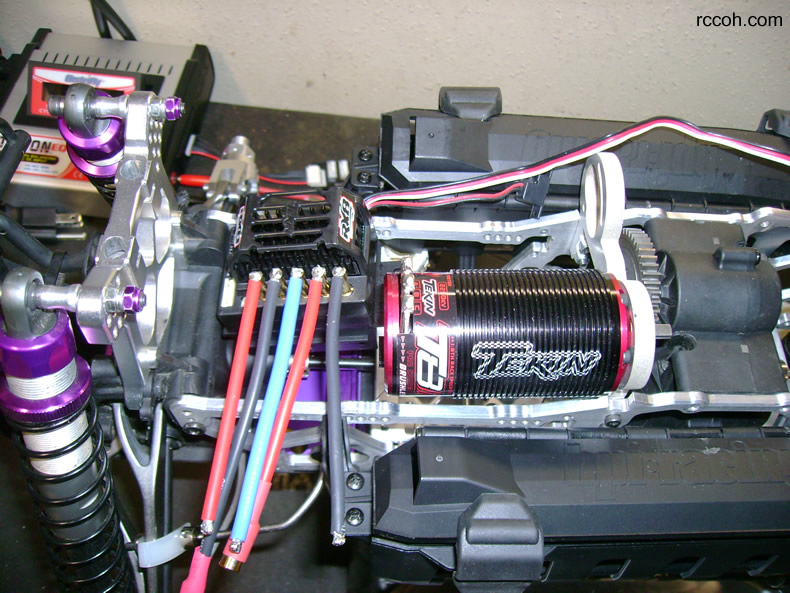 Ready to roll....
A couple of tweaks using the Hotwire including setting the LiPo cutoff (the default is off) and this thing was ready to bash.
The conversion cost me about as much as a Flux. I could have just gone down to my LHS and bought one, but that's not how I do things and this is no Flux. This is more of a Flux on roids. 2 things... I have never burned down my Goliath tires on pavement before and the HPI wheelie bar works very well. :)
I am also sold on sensored brushless. Video of maiden run. <--
Parts used:
ESC/Motor - Tekin RX8/T8 2250kv TT2320 4038
Motor Mount - Kershaw Designs
Transmission:
--Flux Idler Gear and Shaft - HPI 100905
--HD Drive Gear 18-23 - HPI 102514
--Titanium Drive Shaft - HPI 86345
--HD Cup Joints - HPI 86276
Spur Gear - Robinson Racing 48T Steel 7248
Pinion Gear - Robinson Racing Hardened 1.0 Mod 12t-20t
Wheelie Bar - HPI 85245
Battery Boxes:
--Box Set - HPI 100908
--Box Mount - HPI 100909
--Holder Pads - HPI 102089
Hotwire ESC Programmer - TT1450
If you have any questions about this conversion, please contact me here at RCCOH.com.
Other popular Savage Mods:
R/C Tools & Tips - 5mm Pinion Holder