RC Home | RC Rock Crawling | NASA Killer Krawler 1:5 Scale Build
NASA Killer Krawler 1:5 Scale Build 5
(Page 5 - Electronics)
For the soldering duties, I once again called upon my buddy over at sunkenmetal.com. He has a better iron and is also better at it.
For the speed control (ESC) I used a Novak Goat 3S. We spilt the wires to the motors and used Deans connectors for easier maintenance in the future. One motor wired backwards and appropriately labeled "Fore" and "Aft"
The receiver is digital so there will be plenty of room beside the ESC on the chassis.
Once single 5400 3S battery will power this and fit under the chassis with plenty of room to spare.
2 power switches installed up front for easy access. (One for BEC) Here is a closer look at the electronics and setup.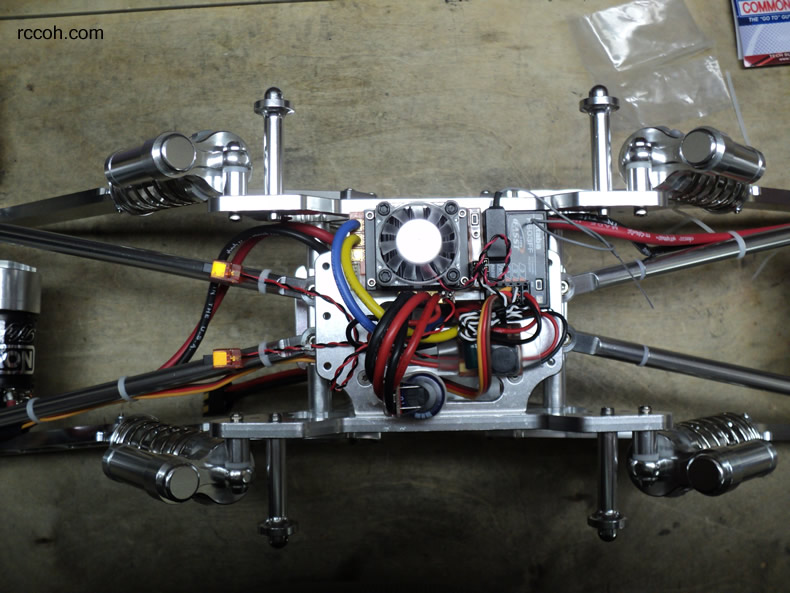 Part 1, 2, 3, 4, 5, 6 <-- | -->