RC Home | RC Rock Crawling | NASA Killer Krawler 1:5 Scale Build
NASA Killer Krawler 1:5 Scale Build 6
(Page 6 - Completion and Setup)
After everything was connected and put into place, it was finally time to test it out. I set the dragbrake to 90% so it would stop immediately and hold on an incline. NASA plans on adding quite a bit of weight on the plate that is being fabricated for the top of it.
Another setting was to tame down the speed of it. With the 3s battery, even with 55t motors, it has a lot of wheel speed. Great for serious crawling, but not for their purposes, so I scaled it back to 45%.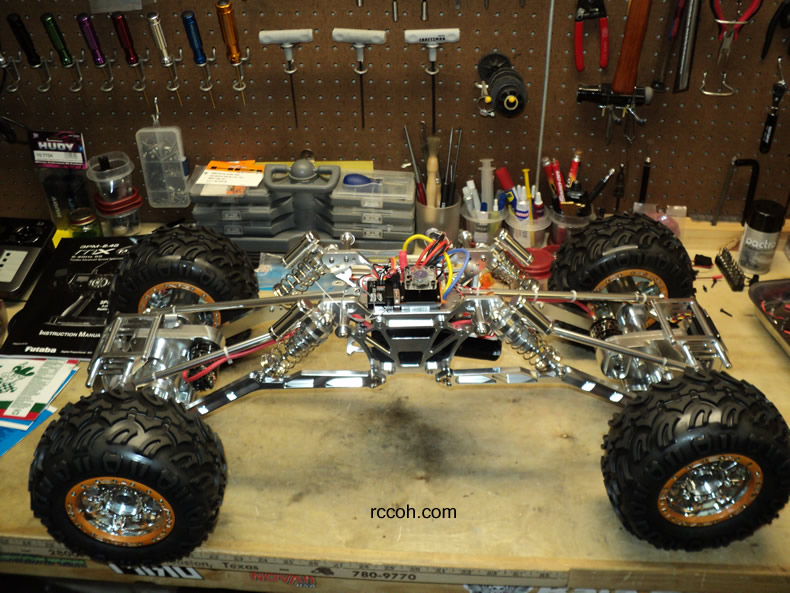 Here is a quick video of it rolling up on my front door. Pushing it open with authority. The second video is the beast walking up my rocks like it was nothing. (Video of Killer Krawler) (Video on the Rocks)
Here is the link for the entire collection of build pictures. (Killer Krawler build pics)
For size reference here it is next to my AX10.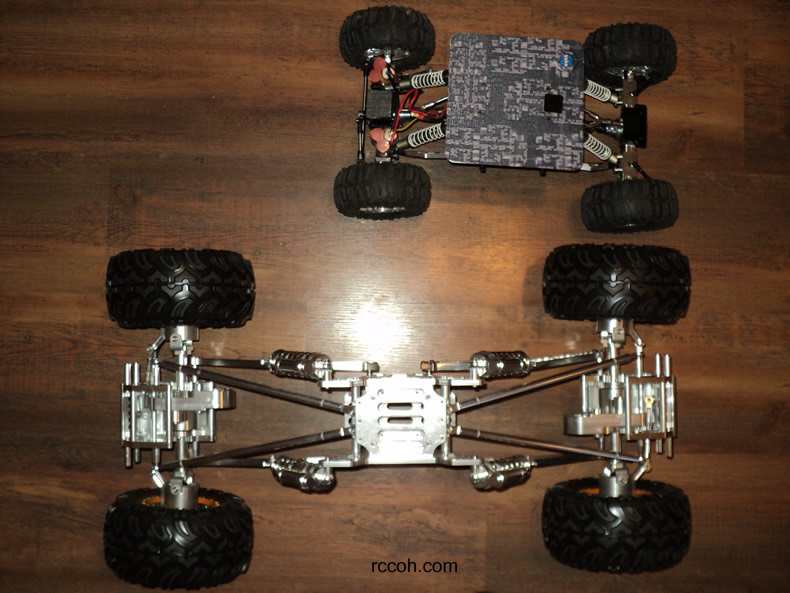 The next event is Thursday and I will be handing this off to them for the most part. I'll continue to update this build with what they plan to add to it.
***ADDED - Plate added, videos of the helicopter, and NASA News ***
***ADDED - NASA Adds Robotic Arm to Rover***
***ADDED - Innovation Day at JSC 2011***
***ADDED - Innovation Day at JSC 2012***