RC Home | RC Rock Crawling | NASA Killer Krawler 1:5 Scale Build
NASA Killer Krawler 1:5 Scale Build 2
(Page 2 - Tires)
For the tires we decided on some Proline narrow 40 series Cheyenne bead-locs rims and some Moab XL monster truck tires.
These tires and rims are huge and they are 23mm so they'll fit perfectly on the massive axles of the Killer Krawler.
Bead-locs are nice and work great on crawlers because you are not spinning the rims at 30,000 rpm. These however were a great work out with MANY screws. 16 per side per rim to be exact. I forgot to charge up my electric screwdriver the night before and it died on me half way through.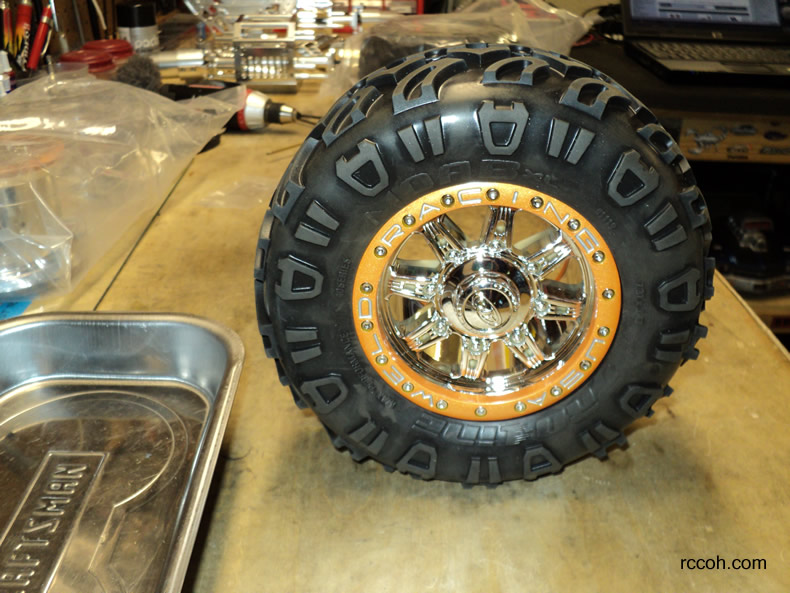 Part 1, 2, 3, 4, 5, 6 <-- | -->